Marianne Hirsch
Co-Director
Marianne Hirsch is the William Peterfield Trent Professor Emerita in Comparative Literature and Gender Studies at Columbia University. She writes about the transmission of memories of violence across generations, combining feminist theory with memory studies in global perspective. Her recent books include Family Frames: Photography, Narrative and Postmemory (1997); The Generation of Postmemory: Writing and Visual Culture After the Holocaust (2012); Ghosts of Home: The Afterlife of Czernowitz in Jewish Memory (2010) and School Photos in Liquid Time: Reframing Difference (2020), the latter two co-authored with Leo Spitzer; and the co-edited volume Women Mobilizing Memory (2019). She is one of the founders of Columbia's Center for the Study of Social Difference, as well as a former President of the Modern Language Association of America and a member of the American Academy of Arts and Sciences.
Diana Taylor
Co-Director
Diana Taylor is University Professor and Professor of Performance Studies and Spanish at New York University. She is the award-winning author of multiple books, among them: Theatre of Crisis (1991), Disappearing Acts (1997), The Archive and the Repertoire (2003), Performance (2016), and ¡Presente! The Politics of Presence (2020), and co-editor of Holy Terrors (2003), Stages of Conflict (2008) and Lecturas avanzadas de Performance (2011), among others. Taylor was the Founding Director of the Hemispheric Institute of Performance and Politics from 1998 to 2020. She is the recipient of a Guggenheim Fellowship and several other major awards. In 2017, Taylor was President of the Modern Language Association. In 2018 she was inducted into the American Academy of Arts and Science. In 2021 she was awarded the Edwin Booth Award for "outstanding contribution to the NYC theatre community, and to promote integration of professional and academic theatre."
Susan Meiselas
Co-Organizer
Susan Meiselas is a documentary photographer and author of Carnival Strippers (1976), Nicaragua (1981), Kurdistan: In the Shadow of History (1997), Pandora's Box (2001), Encounters with the Dani (2003) Prince Street Girls (2016), A Room Of Their Own (2017) and Tar Beach (2020). She has co-edited two published collections: El Salvador, Work of 30 Photographers (1983) and Chile from Within (1990: re-released as an e-book in 2013), and also co-directed two films: Living at Risk (1985) and Pictures from a Revolution (1991) with Richard P. Rogers and Alfred Guzzetti. Meiselas is well known for her documentation of human rights issues in Latin America. Her photographs are included in North American and international collections. In 1992 she was made a MacArthur Fellow, received a Guggenheim Fellowship (2015), and most recently the Deutsche Börse Photography Foundation Prize (2019). Mediations, a survey exhibition of her work from the 1970s to present was recently exhibited at the Jeu de Paume in Paris, San Francisco Museum of Modern Art and C/O Berlin, among others. She has been the President of the Magnum Foundation since 2007, which supports, trains, and mentors the next generation of in-depth documentary photographers and innovative practice. Meiselas received an honorary Doctor of Humane Letters from Columbia in 2016.
Lorie Novak
Co-Organizer
Lorie Novak's photo-based works, installations, and web projects use various technologies of representation to explore issues of memory and transmission, identity and loss, presence and absence, shifting meanings of photographs, and the relationship between the intimate and the public. She has been the recipient of a Guggenheim Fellowship, New York Foundation for the Arts Fellowships, and residencies at the Rockefeller Foundation's Bellagio Center (Italy), Bogliasco Foundation, (Italy); MacDowell, Yaddo, and the Djerassi Foundation (U.S). Her work has been shown in numerous national and international exhibitions; her photographs are in many museum permanent collections; and her collaborative collectedvisions.net, 1996-present, exploring how family photographs shape our memory, was one of the earliest interactive storytelling sites. She is Professor of Photography and Imaging in New York University Tisch School of the Arts and the founding director of Tisch Future Imagemakers, a freesocial digital photography for NYC area high school students. www.lorienovak.com
Laura Wexler
Co-Organizer
Laura Wexler, the Charles H. Farnam Professor of Women's, Gender, & Sexuality Studies and American Studies at Yale University, writes about intersections of race, gender, sexuality, class and national paradigms within the photographic cultures of the United States. She is the author of Tender Violence: Domestic Visions in an Age of U.S. Imperialism, and Pregnant Pictures (with Sandra Matthews), and coeditor of Interpretation and the Holocaust, and The Puritan Imagination in Nineteenth Century America, as well as many essays, book chapters, and exhibitions. She founded the Photographic Memory Workshop at Yale, and served as Principal Investigator of the Photogrammar Project, a web-based interactive research system for visualizing the more than 170,000 photographs created by the Farm Security Administration and Office of War Information between 1935-1945. Currently she is completing a book entitled Collaboration: A Potential History of Photography, along with Susan Meiselas, Wendy Ewald, Ariella Aisha Azoulay and Leigh Raiford.
Lee Xie
Project Manager
Lee Xie is a Ph.D. candidate in the Department of Spanish & Portuguese at New York University. She holds a B.A. in Spanish (high honors) and Journalism (double major) from New York University. She works at the intersections of diaspora studies and feminist aesthetics: her dissertation considers how Chinese diasporas are remembered in contemporary feminist aesthetic practices in Latin America and the Caribbean. Her most recent essay, "Mapping Covid-19's Transnational Implications for Women Workers," was published in CUNY FORUM's special issue, Corona Conversations: East & West. She is a grant awardee and lab member of the 2021-2 Cross/Currents H-Lab, funded by the NYU Center for the Humanities.
Lex Taylor
Web Design & Development
Lex is a multimedia artist specializing in illustration, design, video, and photography. He holds and M.P.S from NYU's Interactive Telecommunications Program (ITP, 2003). Since 2010 Lex has been working in educational technology and is the founder and creator of Tome, a media-rich authoring platform for building online publications and collaborative online courses. Lex is currently a co-partner in PariPress, an educational start-up that creates virtual authoring spaces for students, faculty, and authors. On the side, Lex is a chef and author and has been featured on several shows on Esquire and Food Network. He is the author of Grill Fire, Sterling Epicure Press 2016, and The Unofficial Bridgerton Cookbook, Simon & Shuster, 2021. Typefold.com
Workshop Leaders
george emilio sanchez
Workshop Leader
george emilio sanchez is a writer, performance artist and social activist living and working on the ancestral homelands of the Lenapehoking, or Land of the Lenape, today known as Fort Greene, Brooklyn, New York. Most recently he premiered XIV at Dixon Place in New York City in 2019. He recently was named the Keith Haring Fellow by the MacDowell in New Hampshire, and he is a Social Practice artist-in-residence at Abrons Arts Center in New York City. He teaches at the City University of New York's College of Staten Island and is the Performance Director for Emergenyc, a program that explores the intersection between arts and activism. Following the premiere of his latest work In the Court of the Conqueror at Abrons Arts Center in March 2022, the piece will be presented at Su Teatro in Denver, Co. and the Hopkins Center for the Arts at Dartmouth College.
María José Contreras Lorenzini
Workshop Leader
María José Contreras Lorenzini is a Chilean theater director, performer and scholar currently based in NYC. She holds a Ph.D from Università di Bologna and is an Associate Professor at Columbia University. She is one of 70 international artists featured in The Twenty-First Century Performance Reader (Routledge 2020) as a leading artist in the field. Using a wide range of formats, from massive public interventions to intimate actions of resistance, Contreras creatively explores the relation between the body, memory, embodied knowledge production and activism. Her work presented throughout the Americas and Europe include theater productions, site-specific performances, durational performances, and urban interventions. She has published in international volumes and journals and has recently served as have co-editor of two recent interdisciplinary volumes Cadáver exquisito: tres experiencias de investigación performativa en Chile (Oso Liebre, 2020) and Women Mobilizing Memory (Columbia University Press, 2019).
Kamal Badhey
Workshop Leader
Kamal Badhey (she/her) is a photographer, artist-educator and independent curriculum designer of South Asian ancestry with an MA in Photography and Urban Cultures from Goldsmiths, University of London, and an MS in Museum Education from Bank Street College. She is a member of the Urban Photographers Association and South Asian Women's Creative Collective. Her work intersects with diaspora, using photography, oral storytelling, and family history to stitch together stories. It follows the Telugu saying, 'Katha kanchiki, manam intiki', 'The story goes far far away, and now we are back in our homes'. Her project Portals and Passageways, exhibited internationally traces her jeweler ancestor and great great grandfather Annam Rathnaiah from unknown origins to a former British colonial bazaar in Secunderabad, India. Kamal brings two decades of experience collaborating with youth and adults in public schools, transitional housing, community centers, civic engagement, and universities. She was a Lewis Hine Documentary Fellow and a Claremont Documentary Fellow.
Noni Carter
Workshop Leader
Noni Carter is a historical and speculative fiction author. She has published work in RSA Journal, Kweli Journal (forthcoming August 2019), and is the author of the YA historical fiction novel, Good Fortune (Simon & Schuster, 2010), winner of the Parent's Choice Gold award. She is a 2016 graduate of Voices of Our Nation and the recipient of the 2019 PEN/Phyllis Naylor Working Writer Fellowship for her work-in-progress novel Womb Talk. Noni is currently finishing a PhD in French and Francophone studies with a focus on memory, gender, and slavery in the literary traditions of the Black diaspora, specifically the French Caribbean. She works as editorial assistant with Small Axe Journal and as rapporteur for Columbia's Cultural Memory Seminar. She served as a 2018-2019 grad fellow for the Institute on Women, Gender, and Sexuality. She has a forthcoming essay in volume 2 of the Comparative Literary History of Modern Slavery book project.
Jordan Corine Cruz
Workshop Leader
Jordan Corine Cruz (b. 1993) is a Puerto Rican interdisciplinary artist working in sculpture, installation, photography, video, and sound. Using traditional materials, imagery, and layered sound as cultural signifiers, Cruz creates interactive spaces and objects that focus on the intersections between self-identification, labor, gender, and displacement. Her work considers how communities of color utilize nostalgia to create strategies for survival. Cruz's practice centers on cultural archives ranging from family lore, Puerto Rican traditional practices, and block culture.
Cruz received a BFA in Photography and an MFA in Photography, Video, and Related Media from the School of Visual Arts. Her work has been shown in Haul Gallery, SoMad Studio, La Mama Galleria, and SVA Chelsea Gallery. Cruz was granted the BRIO award by the Bronx Council on the Arts in 2020. Additionally, she has organized and hosted a panel talk focusing on Latinx Women Photographers in collaboration with El Museo del Barrio in New York City. Cruz lives and works in The Bronx, New York.
Carina del Valle Schorske
Workshop Leader
Carina del Valle Schorske is a writer and translator with roots in Washington Heights. Her personal essays and cultural criticism have appeared in many venues including The Believer, Bookforum, The Common, the New Yorker online, and the New York Times Magazine, where she is a Contributing Writer. She won Gulf Coast's 2016 Prize for her translations of the Puerto Rican poet Marigloria Palma, and co-edited the bilingual anthology Puerto Rico en mi corazón to raise funds for hurricane relief. Her forthcoming book, The Other Island, was recently honored with the Whiting Foundation's Creative Nonfiction Grant. As a doctoral candidate in the English & Comparative Literature department, her research focuses on women's performance in the Americas from Zora Neale Hurston through Ana Mendieta. Find out more at www.carinadelvalleschorske.com.
Curators
Alo Gorozpe Artist,
Curator and Community Organizer
Alo Gorozpe is an artist, curator and community organizer. Born in Mexico City, Alo has a bachelor in Architecture from Universidad Iberoamericana (México City) and an MFA in Performance Arts from Brooklyn College.
Alo´s most recent artistic and curatorial work presents itself as a series of communal performances in public spaces. As part of his community-driven process, Alo proposes the design and production of his performances as community building activities that lead up to shared transformative experiences .
As a public performance designer and curator, Alo has collaborated with a diverse array of artists, institutions and communities both in Mexico and New York City.
For more information on his work visit:
Işın Önol
Curator, Educator, Writer
Isin Önol is a curator and writer based in New York. She has been working as an independent curator (predominantly in the USA, Austria and Turkey) since 2009. Before that, she led the Elgiz Museum of Contemporary Art Istanbul as its director and curator. (2006-2009). Her curatorial research focuses on interconnecting archival information with oral histories to create platforms for collective memory through collaborative art practices. She is a research scholar at the Center for the Study of Social Difference, Columbia University, and a lecturer at Montclair State University, Department of Art & Design. Önol co-founded and directs the Nesin Art Village, an independent art school in Turkey. Her recent exhibitions include Thinking Food Futures (New York), Women Mobilizing Memory (Istanbul, Vienna, New York, Madrid), and When Home Won't Let You Stay (Vienna). She curated the International Sinop Biennial in 2012 and 2014. She has produced more than 50 exhibitions internationally, and published on the intersection of social justice and art. Önol holds an MFA from Sabanci University, Istanbul, a MAS from Zürich University of the Arts, and is a PhD candidate at the University of Applied Arts, Vienna. Isin Önol has been elected to the Board of Directors of Roberto Cimetta Fund for the period 2018-2021 and 2021-2024. isinonol.com
Lisa Schubert, Project Host at the Cathedral of St. John The Divine
Lisa Schubert has spent most of her career either directing, developing or coordinating projects. She most recently served as VP, Programming & External Relations at the Cathedral of St. John the Divine in New York, where she was charged with implementing a multi-disciplinary arts program and an ongoing menu of events and projects of civic engagement in the humanities. Prior to joining the Cathedral, Ms. Schubert worked for the Rubin Museum of Art (RMA), where she worked closely with the founders to develop the original concept and take it from "start-up" to what is today considered one of New York's paramount cultural institutions.
Documentation
Judith Helfand
Director
Peabody Award-winning filmmaker Judith Helfand (A HEALTHY BABY GIRL, BLUE VINYL, COOKED: SURVIVAL BY ZIP CODE and most recently LOVE & STUFF) is known for her ability to take the dark worlds of chemical exposure, corporate malfeasance, environmental injustice, climate crisis, disaster politics, deep grief and parenting, and make them personal, resonant, even entertaining. A committed field-builder and supporter of women and gender non-conforming non-fiction storytellers, Helfand is co-founder of Working Films and Chicken & Egg Pictures. A member of the Academy of Motion Picture Arts and Sciences Documentary Branch, she won the San Francisco Jewish Film Festival's 2019 Freedom of Expression Award. Three of her films premiered at Sundance and were broadcast nationally on PBS, HBO and The Sundance Channel.
Helfand has taught documentary production at NYU's Tisch School of the Arts, Columbia School of Journalism, Wayne State University, and the School of Visual Arts. She lives in NYC's Zip Code 10024 with her eight-year-old daughter Theo.
Gabriella Canal
Gabriella Canal, Co-Director, Editor, Lead Shooter
Gabriella Canal is a documentary filmmaker and journalist based in Brooklyn. She produces stories rooted in identity and belonging with a focus on women's voices. Her independent work as a director, DP and editor has been featured by The New Yorker, The Pulitzer Center and the National Association of Latino Independent Producers. Her short documentary, "Seasons", about a matriarchal Korean family farm in New Jersey won a Student Academy Award. Her short documentary, "No Man's Land," about a lesbian separatist community in the rural American south received the Audience Award for Best Short Film at The Florida Film Festival. She is a 2022 Pulitzer Center Fellow and an adjunct professor at Columbia University's Graduate School of Journalism.
Desiree Rios
Photographer
Desiree Rios is a photojournalist and documentary photographer from Fort Worth, Texas. She received a Bachelor of Science in Photojournalism at St. John's University and a Master of Fine Arts from the San Francisco Art Institute. Her work focuses on areas of social injustice, immigration and women's issues. Rios' editorial clients include The New York Times, The Wall Street Journal, The Guardian, Bloomberg, NPR, The Washington Post, Vox, CNN, and Buzzfeed News. Apart from freelancing, she worked as an adjunct professor teaching Photojournalism at St. John's University and a teaching artist at The Bronx Documentary Center. Rios is currently based in The Bronx, New York.
Public Humanities and Arts Graduate Fellows
Luis Rincon Alba [NYU]:
Luis Rincon Alba is a Colombian artist and scholar based in New York City since 2010. He has taught at the departments of Art and Public Policy and Performance Studies at New York University's Tisch School of the Arts. He is currently a doctoral candidate in the Performance Studies Department at New York University and a Public Humanities Fellow at Humanities NY and the Urban Democracy Lab. As an actor, performer, and oral narrator, he has collaborated with different artistic collectives in his home country and also in Brazil, Argentina, Mexico, the United States, and Italy. He is also the artistic director of the collective MUSA Presents.
Linda Aristondo [Columbia]:
Linda Aristondo is a Latina bilingual woman of color and attorney championing the needs of vulnerable populations. Her field of interest is collaborating with nonprofit service organizations dedicated to serving the legally disenfranchised, including vulnerable undocumented immigrants and refugees. Linda was among the first-generation of students of color from extremely poor communities admitted to the most selective colleges, and subsequently to law school. Linda was in the forefront of the generation of women of color educated to lead their communities into the national consciousness as equal members of the professional class. Linda, a Harvard educated attorney, was an Encore Public Service Fellow; CORO Foundation's Hispanic Women Leadership Fellow and garnered an ABA CLEO Fellowship. She is currently a Master of Divinity student at Union Theological Seminary.
Gabriel Carle [NYU]:
Gabriel Carle (San Juan, 1993) hizo una licenciatura en Escritura Creativa en la Universidad de Puerto Rico, Río Piedras, y una maestría en Escritura Creativa en Español en la Universidad de Nueva York. Sus intereses de investigación creativa y académica se centran en asuntos de queerness, indigeneidad y negritud en la literatura y el activismo caribeños. Han ganado premios literarios en la UPR-RP y la Universidad de Houston. En 2018, se publicó su primera colección de cuentos, Mala leche. Actualmente cursa un doctorado en Lenguas y Literaturas Españolas y Portuguesas en NYU.
Bárbara Pérez Curiel [NYU]:
Bárbara Pérez Curiel is a Ph.D. student at New York University's Department of Spanish and Portuguese. She holds a Master's degree in Modern Languages (Spanish) from the University of Oxford and a Bachelor's degree in Modern Languages (German) from the National Autonomous University of Mexico (UNAM). Her current research interests revolve around contemporary Mexican and Central American literature, cinema, and journalism. In the last five years, she has worked as an editor, journalist, and translator for Mexican and international media outlets and publishing houses.
Mia Florin-Sefton [Columbia]:
Mia Florin-Sefton is a Ph.D. candidate and University Writing Instructor in the English & Comparative Literature Department at Columbia University, where she specializes in 20th and 21st century transatlantic anglophone literatures and culture; with a focus on how narratives of succession mediate and explicate the shifting relationship between biological and economic theories of heredity and inheritance. She is also currently at work on a project that looks at the history of sex glands and early history of hormone replacement therapy in the context of theories of racial degeneration and eugenics post-World War I. She is a contributing writer for the medical humanities journal: Synapsis and was previously the Graduate Fellow for Institute for Research on Women, Gender and Sexuality Studies at Columbia University.
Fadila Habchi [Yale]:
​​Fadila Habchi received her B.A from the City College of New York and her PhD from Yale University. Her research explores the literature, culture and history of the African diaspora in the Caribbean and in Europe. She examines the relationship between space, race, gender and literature, colonial history, postcolonial memory and contemporary decolonial movements. Her current project investigates memory projects of the Algerian war of liberation and of anti-slavery struggles in Martinique and in France. Before joining the faculty at Yale, she taught in the Women and Gender Studies department at Northern Arizona University. At Yale, she teaches courses in comparative ethnic studies, postcolonial and decolonial theory, Caribbean literature, and postcolonial urban thought.
Kristin Hankins [Yale]:
Kristin Hankins is a Ph.D. candidate in American Studies at Yale University. She holds a B.A. in Urban Studies from the University of Pennsylvania and previously worked as a program, project, and exhibition coordinator at a non-profit public art organization. Her research and teaching interests include urban history and geography, ethnography, public humanities, and visual culture.
Nancy Ko [Columbia]:
Nancy Ko is a scholar of race, capital, and migration working at the intersection of Jewish and Middle East Studies. A Ph.D. student in the Department of History at Columbia University, her present research traces the consequences of the emergence of Sephardic identity politics in the global Middle East. Nancy holds an MPhil at the University of Oxford, where she was a Rhodes Scholar, and a B.A. from Harvard University, where she was a founding organizer of the Open Hillel movement. She now teaches topics in history and philosophy at Columbia and Harvard, and proudly organizes with Student Workers of Columbia. Nancy is a recipient of the Paul & Daisy Soros Fellowship for New Americans. She can be heard in conversation with recent authors in History and Critical Theory over at the New Books Network.
Leah Kogen Elimeliah [City College of New York]
Leah Kogen Elimeliah is a poet, essayist, short story and nonfiction writer from Moscow, currently living in New York City. She is an MFA candidate at City College of New York, is the Founder and Director of WordShedNYC Reading Series and an Editorial Associate for Fiction literary magazine. Leah has collaborated on various art/poetry projects with Benjamin Briones Ballet Company, independent choreographers and dancers as well as videographers experimenting with multimedia and poetry. She's had her work featured on The Red Stage organized by Creative Time, The NYC Poetry Festival and The Higher Ground Arts Festival. Her writing focuses on immigration, identity, language, sexuality and culture. Leah lives in Manhattan with her husband and their children.
Aya Labanieh [Columbia]:
Aya Labanieh is a Ph.D. candidate in the English and Comparative Literature Department, and works on conspiracies and conspiracy theories in the context of postcolonial Middle Eastern literature and media. She is an instructor of record for writing composition at Columbia University and Assistant Editor at the Journal of Arabic Literature, and her writing has appeared or is forthcoming in the MOSF Journal of Science Fiction, Politics/Letters quarterly, and Aeon magazine. She is honored to have been selected as both a Public Humanities Fellow and a CTL Lead Teaching Fellow for the 2021-2022 academic year.
Guilherme Meyer [NYU/SSHRC, Canada]:
I'm a PhD candidate and teaching assistant in the Department of English at New York University. My dissertation project deals with prophetic utopianism, which is a mode of utopianism that engages in prophetic denunciation-annunciation as a means to sustain revolutionary praxis. I turn to the work of Paulo Freire to theorize this mode of utopianism as one that took shape in the context of the development of liberation theology in Latin America and to explore the continued relevance of a prophetic-utopian impulse in practices of artists and social movements in Brazil from the 1970s to the present. I'm a co-chair of the Marxism working group in the Department of English and an organizer in the union for graduate workers at NYU, GSOC-UAW Local 2110.
Laura Salvatore [City College of New York]
Laura Salvatore is a poet, currently pursuing her MFA in Creative Writing at The City College of New York, where she will be completing her thesis this fall. She studied Art History and English at Southern Connecticut State University. Laura currently works at Sotheby's Institute of Art as part of the Global Online division. Her poetry has been published in Pith journal, Angel City Review, and Apricity Magazine, amongst others.
Sylvia Juliana RT
Sylvia Juliana RT is a Colombian documentary photographer, sociologist, and researcher currently pursuing a MA in Experimental Humanities & Social Engagement at New York University. She explores how individual and collective memory interact with each other and how through photography we can heal our wounds. She loves working with communities and creating from a dialogue of knowledge through the Participatory Action Research methodology.
Her project Introito, tours through memory, developing with LGBTQ+ community, won the Photographic Chronicle on the Daily Life of Bogotá award. Eran los dias, her most recent project in development is the winner of the MinCultura (Col) 2021 creation grant. In this, she seeks to explore the recognition of the territory and the practices of being a llanera/o through biographical photography and creative writing.
Luca A Castro Figari
Luca A Castro Figari is a performance and cultural theorist, organizer, survivor and healer, and multimedia artist specializing in behavioral, ideological and intimacy structures of control. They've received awards in poetry and creative writing, perform and play-write professionally, are recording their first album, have published film and social criticism and were Peruvian National Champion in Tae-Kwon-Do. Zadie Smith personally selected them for her months-long master class, making them the only participant who doesn't speak English as their first language, and they're working with the Red Cross on a play.They've received scholarships to study in Paris, New York, Abu Dhabi, and to share their work in London. They're completing a Masters in Performance Studies at New York University.
Meg Jianing Zhang
Meg Jianing Zhang (she/her/hers) is a Ph.D. student in the English and Comparative Literature Department at Columbia University. She holds a B.A. in English from the University of Toronto, St. George. Her current research and teaching interests include eighteenth-century transatlantic anglophone literatures, travel and life writing, and the health humanities. Her writing on navigating higher education as a first generation immigrant and woman of colour has appeared in The Resolve. Going forward, she hopes to take part in more public humanities projects like ZCMP.
Participants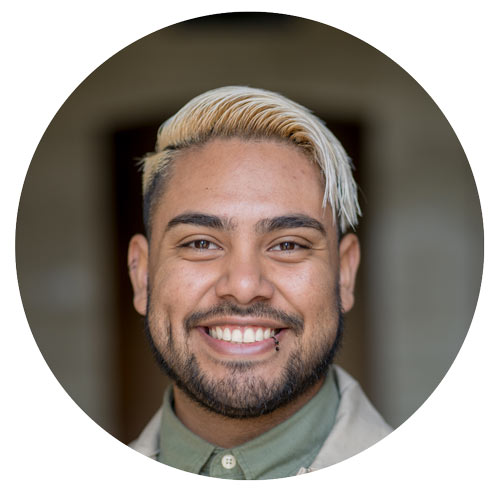 Aguilar, Andres Fluffy
Andres Fluffy Aguilar is a master's student at NYU's Tisch School of the Arts. He is an enthusiastic, emerging professional seeking ways to heal and build community in NYC.
Sentence: Professor Contreras's workshop on healing trauma from the COVID pandemic was deeply impactful in ways that my body didn't recognize it needed. I thank this project for its service to the community as we all collectively heal.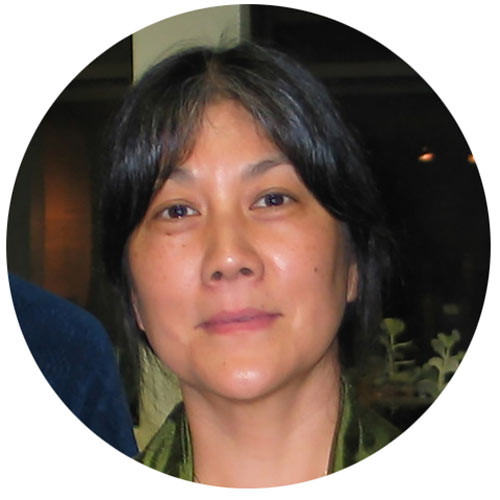 Arai, Tomie:
Tomie Arai (she/her) is a mother, a grandmother and a visual artist who works with local communities to reimagine art in public spaces. She is a co-founder of the Chinatown Art Brigade, an Asian diasporic cultural collective and a founding member of A/P/A Voices: A Covid 19 Public Memory Project. http://tomiearai.com/
https://www.chinatownartbrigade.org/
https://apavoices.org
I am so grateful to be a part of The Zip Code Memory project, which provides a space for us to imagine a future where we are healthy, safe, and happily in community with people who care deeply about the city. After all the isolation and pain caused by the pandemic, meeting in person for the first time allowed me to feel reconnected with the world again. George Sanchez's workshop was pure joy.
Bademli, Birim:

I was born and raised in Istanbul and now living in New York. I love the design and bringing ideas to life with motion skills. My goal is to keep exploring new ways to express my art and keep an open mind to the potential of creation.
This project offers moments of relaxation and a safe place to imagine and consider positive alternatives to the very gloomy pandemic that we are all having.
Brown, Erachie:
I am excited to be working with extraordinary people for the purpose of bringing about a healing process for those affected by the Pandemic. I am a graduate from Lehman College BA- in multimedia.
Campbell, Cathleen:
Cathleen Campbell is a Harlem-based photographer and filmmaker whose work was recently featured in "The Way We Remember" exhibit the Wallach Art Gallery in 2021. For more info, please visit her website: http://www.cccpix.com/.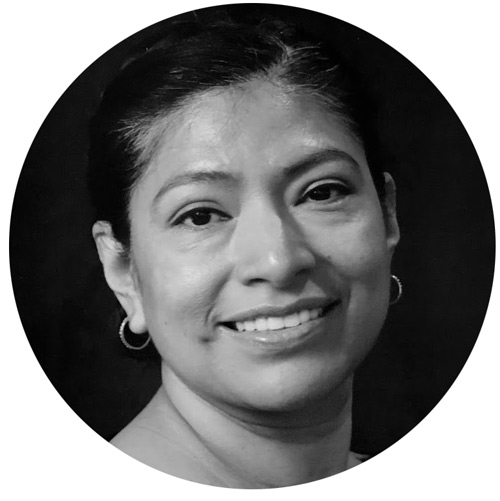 De La Paz Galindo, Maria:
Maria De La Paz Galindo is a Mixtec indigenous from Oaxaca, Mexico. She lives and works with the south Bronx Community, at the Bronx Documentary Center. She trusts that genuine connection leads to honest conversations. Her core belief is that education is important not just for the Latin community, but also for the immigrant community at large.
The ZCMP is a great starting point to acknowledge, address and heal the wounds Covid has left us with directly and indirectly. I hope to learn to talk more openly about the great impact this has had on my life and learn to cope with the pain and dignify my loved one.
Dossous, Yves:
Yves Dossous is an audio/visual technician who designs and engineers television and radio podcast studios for training facilities. As an Adjunct Lecturer, Yves teaches production courses in media technology for The Journalism and Media Studies Department in CUNY. He enjoys visits from alumni and seeing their confident transformation while embarking on their career journey.
Yves recently became a grandfather of five and is excited to watch them grow!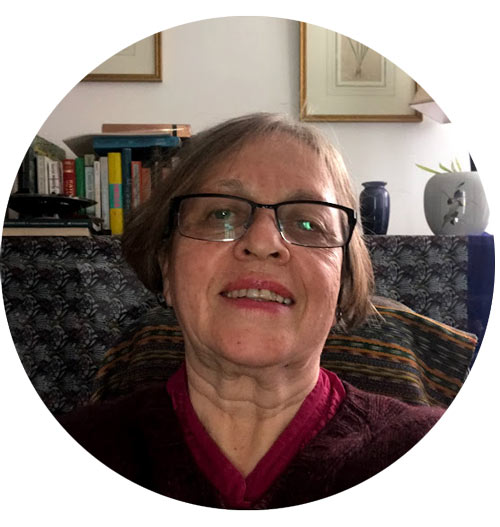 Forero-Pena, Alcira:
I am a cultural anthropologist with roots in Latin America and who went to CUNY Graduate School. My main interests are in ethnicity, gender, arts and education. I am really concerned about the yawning social and economic divides in my neighborhood (Zip code 10032) and I hope that many people, mostly young "minority" people are given opportunities that they deserve.
I loved the workshop we had at St John the Divine a few weeks back. The coordinator was an excellent facilitator using some of Augusto Boal's "teatro del oprimido" techniques. Why? The 18 participants were able to open up, to look at each other as humans with warmth, acknowledgement, and empathy afterwards. We even co=created a couple of suggested projects. I look forward to participating in our next workshop.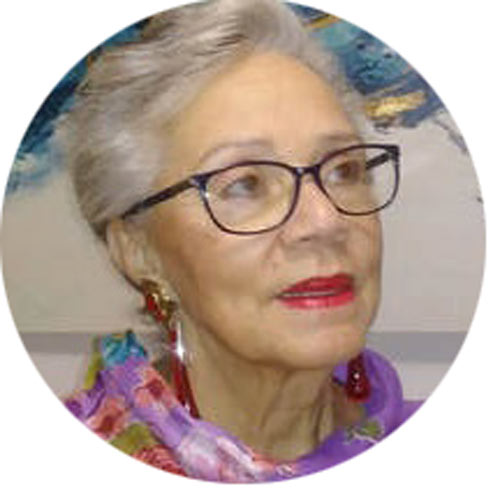 Galván, Marilu Maria D.:
Dr. Marilu Maria D. Galván is passionate about Centro Civico Cultural Dominicano and empowering our community. She is currently the E.D. of CCCD, a 59 years old institution, and an educator. She has dedicated her life to empowering the Dominican, Latinx, minority and immigrant community, and believes in education as a vehicle to be part of society. According to her, "The sky is the limit for each individual."
She feels that ZCMP is an important initiative to measure the impact of COVID in the minority community. She was very impressed by the different elements of the workshops she has attended, especially the use of a rolled up map, of more than two feet, as a mean of communication stimulating concentration, attention, understanding between the participants while listening to the other individual. This exercise captivated the participants closing their eyes to make sure they didn't miss any part of the description.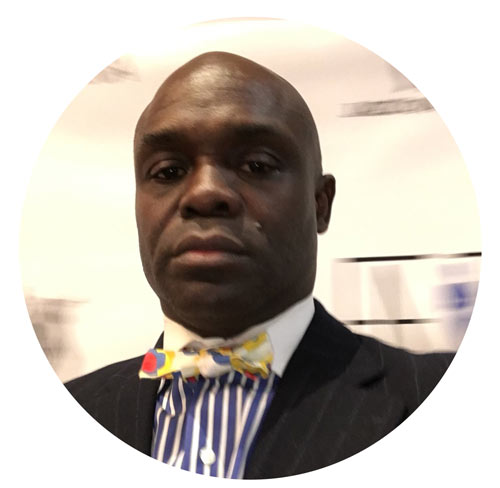 Gibbons, Robert Anthony:
Robert Anthony Gibbons is a poet and humanitarian. He is influenced by the work and social justice of Langston Hughes, Mary Oliver and James Baldwin. He can be found on IG: @anthonyrobertgibbons
I think grief and loss transcends borough or boundaries. It is what I felt when I attended the first session. People who wanted to heal, who wanted to commune, who wanted to interface with humanity.
Hernandez Lozano, José:
José Hernandez Lozano was born in Jilotepect, Mexico, photograph lover, and power to preserve the moment and propel humanity to positive action. He graduated in Spring 2019 with his Associates of Arts in Human Services, who created an independent study called Chicanos: Forgotten in New York City with Professor Tau Battice and Professor Marcia Edwards. It helped me define my identity as a Chicano and representative of the Mex/Mexican American and Chicanx community of New York City through portrait photography. José then transferred to Lehman College, who graduated in Spring 2021 with a Bachelor's in Latino Studies and a double minor in Mex/Mexican American Studies and Art concentration on photography. An interest in portraiture and still life with a primary interest in creating visual ethnographies of the underrepresented Mexican diaspora, José engages in long-term personal projects from New York City.
Julie:
My name is Julie and I come from Greece. I am a graduate student in the Physiology and Cellular Biophysics program at Columbia University and I have been a resident of Washington Heights for the past 5 years. I feel lucky to have participated in the Zip Code Memory Project, meet all these awesome people, and transform something so painful and challenging like Covid into a creative and constructive experience.
Koman, Secil:
I am a visual artist from Turkey, based in New York. I seek to express my experiences, existential enquiry and observations via contemporary art approach, adapted to todays global consumption society. My works especially expresses how being a woman feels in repressive societies.
About the project:
As an artist who prefers to focus on the impact and memories of specific times and places on people, it was inevitable for me to participate in this project, which provides the opportunity for artists to express themselves what happened and felt around us during and after the pandemic.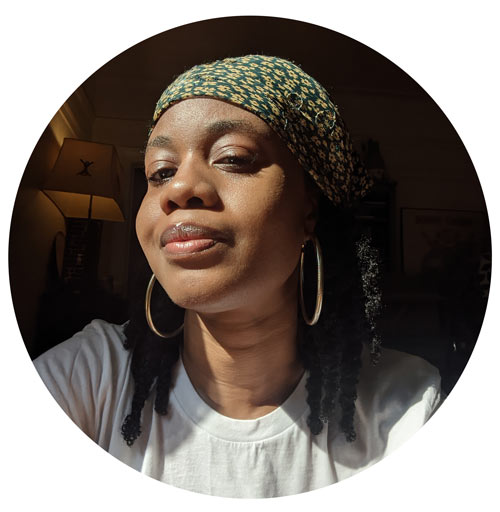 Leslie, Candance:
My name is Candace Leslie and I am a black, Georgina visual artist, painting and thriving in Inwood.
During such a turbulent and unprecedented point in history, it has been a joy and an honor to be apart of a project that sheds light on the impact of this time on the various, diverse communities of New York City while drawing those communities together to heal, grow, learn and hope. Every borough, every neighborhood, every community has felt hardship in this time and the fact that we can all come together with that shared trauma to acknowledge it, release it and collectively see a way forward is a very beautiful thing.
Long, Sandra:
Sandra Long is a native of New York City with affiliation, engagement, exposure and a long-term vested knowledge-interest in the development of multiple New York City communities. She is an active member of multiple national organizations and is a life-long learner, currently working to encourage-promote the United Nations' international-global priorities and political awareness, including COVID-19 vaccine education initiatives. She is a visionary with a strong belief-confidence in the human spirit, has an enthusiasm for the spoken-written word and historical truths. The ZCMP is a rare-necessary experience in a truly unique time for humanity and the activities, participants, and discussions are therapeutic resocialization, as we reassess our post-COVID human experiences together.
Malik, Nazia:
I am invested in community, art, healing and justice. This workshop unleashed a depth of emotion I hadn't allowed myself to even acknowledge. I am grateful for the opportunity to heal with others, and embody their trauma and grief, and share mine with them. It has been empowering, magical, and reparative. I feel differently about the way to cope with grief, and interact with my community.
McInnis, Robert:
Robert McInnis –family man, love serving and building community.
If love makes the world go round … then sign me up for another ride. Zip Code memory Project, I love what you do.
Meyer, Benjamin:
Benjamin Meyer specializes in helping English and Spanish speaking individuals and couples with learning differences to manage workplace challenges, relationships, and friendships. He writes regularly for a blog on his website, benjaminmeyerlcsw.com. He continues to provide mental health services to New Yorkers, and he is very interested in the diversity and eclectic nature of the city.
Moore, Thomonique:
Thomonique Moore is an Instructional Technology and Media masters student at Teachers College, Columbia University, and a resident of zip code 10031 in Harlem. As someone who cares deeply for community and ways of exploring inequity, she is grateful to be a part of the emotional and healing work being done with the ZCMP.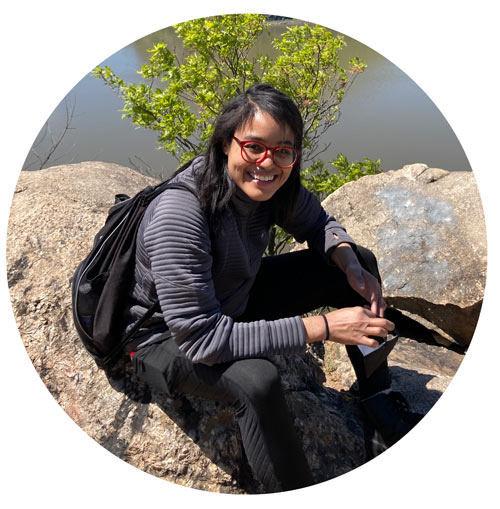 Nunez, Scarlet:
My Bio: Scarlet was born, raised, and currently lives in the South Bronx (10455, 10451). When not working on school operations, she spends her time hiking, perpetually seeking tasty food, and planning her next travel destination.
Sentence about project: With the Zip Code Memory Project I hope to use the arts as a form of catharsis to process the grief, loss, and hardships I have faced during this pandemic; I do this hand-in-hand with others who, like me, have chosen to entrust this project to help us feel again, breathe again, be again.
Sentence about a workshop: Participating in the workshop about body mapping with María Jose allowed me to focus on where I physically felt the pandemic the most; expressed in repeated circular motions, with the familiar reds, oranges, and yellows of crayons, my chest stirred in loss and anger, but also in hope and in love.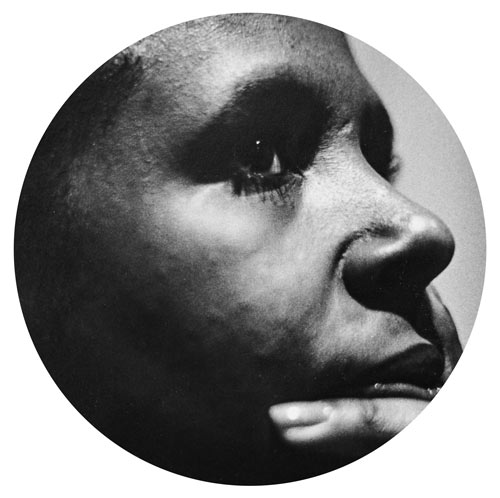 Rodriguez, Ana Ofelia:
Born in San Pedro de Macoris, Dom. Rep. A second generation Dominican whose grandparents are immigrants from French Saint Martin, Guadeloupe and Tortola in the Caribbean
She received her Bachelor Degree in French from the City College of New York in 1975, a Master's Degree from the University of Seville and pursued a Ph.D. in 19th Century Spanish Literature (focus on Realism/Naturalism)) at Washington University.
For two decades, Ofelia worked at Broadway Housing Communities, helping families meet their housing and education needs while serving simultaneously as an Adjunct at Marymount Manhattan College (1990-97) and BMCC-CUNY (1997-2010). She is a highly respected educator and mentor who advocates for artist, grassroot leaders, student, writers and people from NYC and surrounding communities.
In addition to her work in community activism, Ofelia mentors a large group of artists from various generations, mostly Latinos for whom she opens public and private spaces for exhibition of their works. "Through art, education, and culture, you bring people together and create a healthy community. It has become a way of life for me."
Note: The above is an excerpt from an article by Nestor Montilla at Rutgers University a few years ago.
Salvo, Simone:
Simone Salvo is a lens-based artist and communications strategist working across the fields of visual storytelling and creative technology. She is currently pursuing a postdoctoral fellowship at NYU's Interactive Telecommunications Program and collaborating with her grandmother on a long-term project about the transference of memory across generations.
"After two transformational workshops, I'm understanding the Zip Code Memory Project to be a process of deeply embodied participation."

Sevcik, Sally:
I live in Harlem in what must be one of the most diverse buildings in the city. It resembles the wonderful group of people in the Rehearsals for Change workshop. I hope that what I learn in this project will help me live and work as an ally with different types of people.
Tchen, Mariana:
I am Mariana Tchen, I currently try to understand trauma by doing an educational certificate in special education. I would like to write children's books one day. I loved the movement and socialization activities that we did in our first workshop. There are so many ways to communicate that I was not aware of. it was a wonderful event.
Wong, Maria Liu:
Maria Liu Wong is an educator, curator, maker, and scholar. She currently serves as the provost of City Seminary of New York and director of the Walls-Ortiz Gallery in central Harlem, and lives with her family in the Lower East Side.
What a profound privilege to be led by George and Maria, artists with the Zip Code Memory Project, to build community across zip codes and relate through body, touch, and emotion with strangers-become-friends.
Zahied Tony Mohammed
I am a local New York City artist and I am honored to be part of the Zip Code Memory Project. The world may seem gloomy to someone struggling with grief during this ongoing pandemic. It's my belief that it is our moral obligation to respect everyone regardless of their mental consciousness or uniqueness. Staying calm and developing coping skills can be challenging in the middle of a worldwide pandemic. I strongly believe it is imperative for us to live in a community full of love, respect, acceptance and gratitude.
Sonja J. Killebrew
Sonja J. Killebrew is a writer, an educator, and a self-appointed oral historian. She completed her MFA in creative writing in 2020 during the COVID-19 pandemic. In 2020 she worked from home teaching writing to college students on Zoom and she wrote a dark comedy play about the challenges of going to school on Zoom. After attending no less than eight funerals on Zoom in 2020 and 2021, Sonja decided to begin an oral history project memorializing the lives of Black Americans lost to COVID-19. After hearing on the news that the Black American community was disproportionately affected by COVID-19, Sonja wanted to provide a platform for Black Americans to share their stories about loved ones or friends or acquaintances who they had sadly lost to Covid-19. As a Black American and a descendant of Indigenous Americans, African slaves, and Jamaican heritage, Sonja wanted to record the experiences of Americans who identify as Black. Her goal is to get her recordings in museums such as the Smithsonian National Museum of African History and Culture as primary resources for future generations.
Yigit Eygi
Yigit Eygi is a media artist and designer, recently completed his masters degree in The New School. Artificial soundscapes and designs are his focus. Finding new forms of expressions is his life passion.
Jim Mutton
Jim Mutton has been a resident of Washington Heights for the past decade. A self made poet, runner and beekeeper, he currently serves as Associate Executive Director of NYC Program Operations at Concern for Independent Living, Inc.
ADDITIONAL PARTICIPANTS
Susanna Brock | Amy Fass | Mirta Feliciano | Sarah Gerth vd Berg | Eugene Jacobs | Temple Kemezis | Naomi Lawrence | Sheba Legend | Alena Lipatnikova | Steven Lora | Andrea Mantsios | Deirdre McIntosh-Brown | Carl Medina | Malgorzata Moore | Dahiana Peña | Jasmine Perdomo | Maday Sarmiento | Maria Sarmiento| Betsy Shevey | Benjamin Sinvany | Violeta Skevas | Nkem Stanley-Mbamelu | Janessa Walters | Ny Whitaker