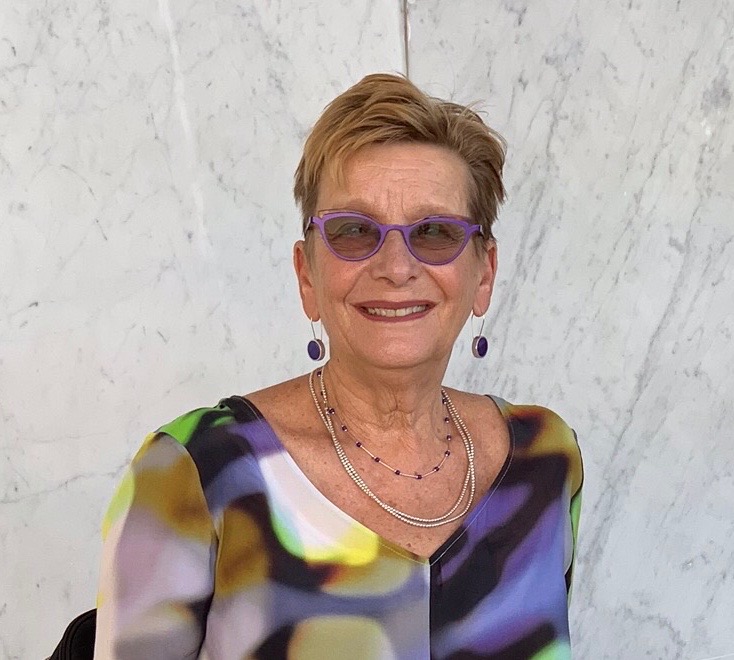 Marianne Hirsch
Co-Director
Marianne Hirsch is the William Peterfield Trent Professor of English and Comparative Literature and of Sexuality and Gender Studies at Columbia University. She writes about the transmission of memories of violence across generations, combining feminist theory with memory studies in global perspective. Her books include Family Frames: Photography, Narrative and Postmemory (1997); The Generation of Postmemory: Writing and Visual Culture After the Holocaust (2012); Ghosts of Home: The Afterlife of Czernowitz in Jewish Memory (2010) and School Photos in Liquid Time: Reframing Difference (2020), both co-authored with Leo Spitzer; and the co-edited volume Women Mobilizing Memory (2019). She is one of the founders of Columbia's Center for the Study of Social Difference, as well as a former President of the Modern Language Association of America and a member of the American Academy of Arts and Sciences.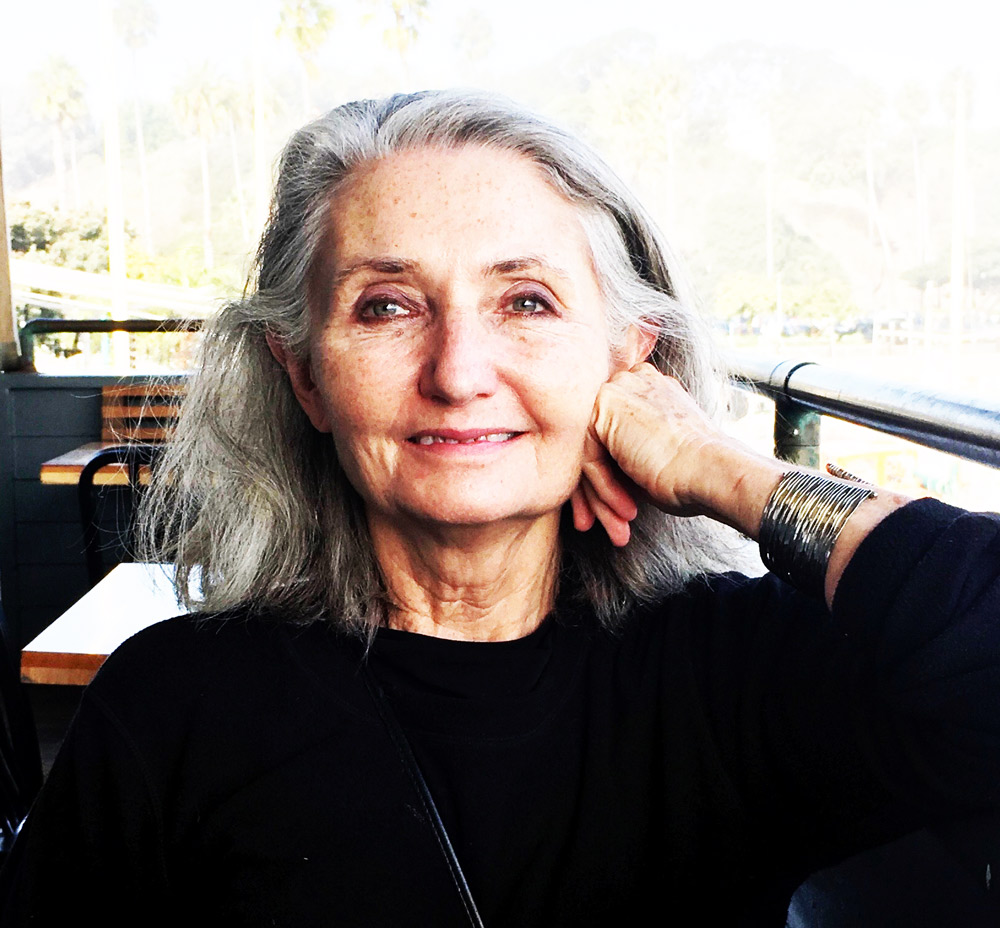 Diana Taylor
Co-Director
Diana Taylor is University Professor and Professor of Performance Studies and Spanish at New York University. She is the award-winning author of multiple books, among them: Theatre of Crisis (1991), Disappearing Acts (1997), The Archive and the Repertoire (2003), Performance (2016), and ¡Presente! The Politics of Presence (2020), and co-editor of Holy Terrors (2003), Stages of Conflict (2008) and Lecturas avanzadas de Performance (2011), among others. Taylor was the Founding Director of the Hemispheric Institute of Performance and Politics from 1998 to 2000. She is the recipient of a Guggenheim Fellowship and several other major awards. In 2017, Taylor was President of the Modern Language Association. In 2018 she was inducted into the American Academy of Arts and Science. In 2021 she was awarded the Edwin Booth Award for "outstanding contribution to the NYC theatre community, and to promote integration of professional and academic theatre."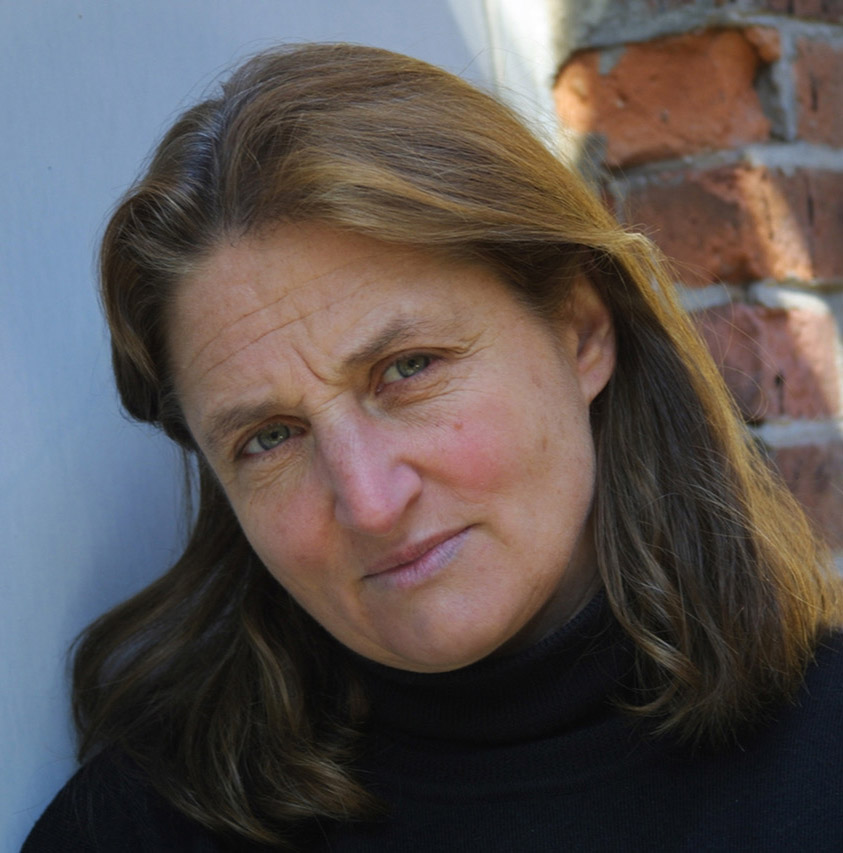 Susan Meiselas
Co-Organizer
Susan Meiselas is a documentary photographer and author of Carnival Strippers (1976), Nicaragua (1981), Kurdistan: In the Shadow of History (1997), Pandora's Box (2001), Encounters with the Dani (2003) Prince Street Girls (2016), A Room Of Their Own (2017) and Tar Beach (2020). She has co-edited two published collections: El Salvador, Work of 30 Photographers (1983) and Chile from Within (1990- rereleased as an e-book in 2013), and also co-directed two films: Living at Risk (1985) and Pictures from a Revolution (1991) with Richard P. Rogers and Alfred Guzzetti.
Meiselas is well known for her documentation of human rights issues in Latin America. Her photographs are included in North American and international collections. In 1992 she was made a MacArthur Fellow, received a Guggenheim Fellowship (2015), and most recently the Deutsche Börse Photography Foundation Prize (2019). Mediations, a survey exhibition of her work from the 1970s to present was recently exhibited at the Fundació Antoni Tàpies, Jeu de Paume, San Francisco Museum of Modern Art and the Instituto Moreira Salles in São Paulo.She has been the President of the Magnum Foundation since 2007, which supports, trains, and mentors the next generation of in-depth documentary photographers and innovative practice. Meiselas received an honorary Doctor of Humane Letters from Columbia in 2016.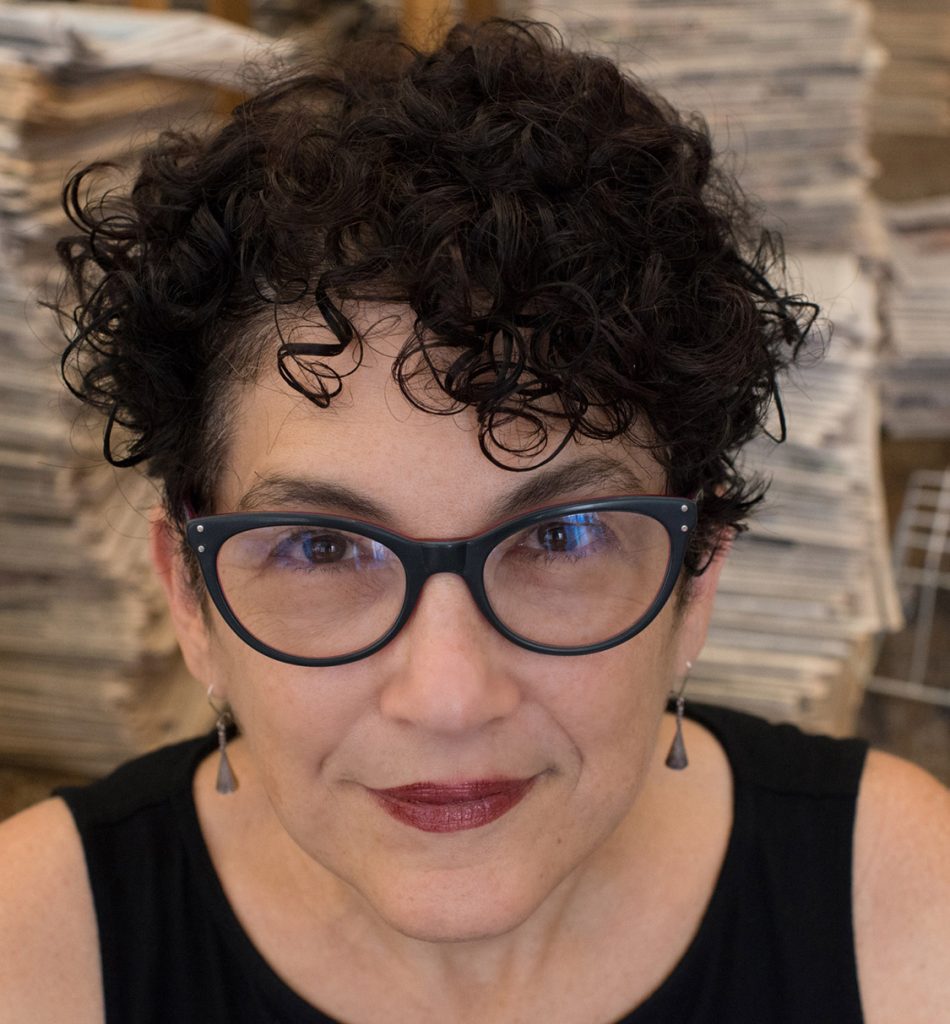 Lorie Novak
Co-Organizer
Lorie Novak's photographs, installations, and Internet projects explore issues of memory and transmission, the relationship between the intimate and the public, the shifting cultural meanings of photographs, and how we can use archives to reframe the past and suggest new narratives. Her work has been in numerous exhibitions both nationally and internationally. Her collaborative collectedvisions.net, 1996-present, exploring how family photographs shape our memory, was one of the earliest interactive storytelling websites. Novak is the recipient of two New York Foundation for the Arts Fellowships, a NEA Fellowship, Louis Comfort Tiffany Foundation Grant, and residencies at the Rockefeller Foundation's Bellagio Center (Italy), Bogliasco Foundation, (Italy); ArtSway (England), Mac Dowell Colony, Yaddo, and the Djerassi Foundation. Her photographs are in numerous permanent collections including the Art Institute of Chicago; Center for Creative Photography, Tucson, AZ; The Jewish Museum, NY; Museum of Fine Arts, Houston, TX; Museum of Modern Art, NY; and the Victoria and Albert Museum, London. Novak is a Professor of Photography & Imaging at NYU Tisch School of the Arts and the founder and director of Future Imagemakers, a social practice project at Tisch Photography & Imaging that offers a free digital photography workshop to NYC area high school students. See www.lorienovak.com.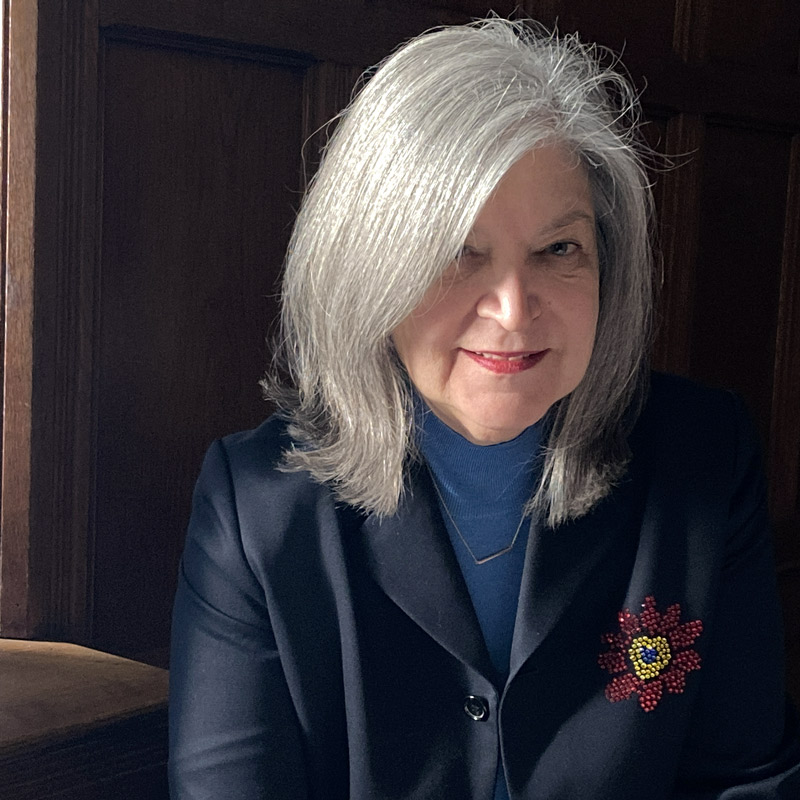 Laura Wexler
Co-Organizer
Laura Wexler is co-Principal Investigator of the Women, Religion and Globalization project. She is the author of Tender Violence: Domestic Visions in an Age of U. S. Imperialism (University of North Carolina Press, 2000) and Pregnant Pictures (Routledge, 2000), co-authored with Sandra Matthews. Tender Violence was awarded the 2001 annual Joan Kelley Memorial Prize of the American Historical Association for the best book in women's history and/or feminist theory. She also co-edited, along with Laura Frost, Amy Hungerford and John MacKay, the volume Interpretation and the Holocaust, a special issue of the Yale Journal of Criticism. Professor Wexler's many other publications include a recent essay entitled "'Laughing Ben'" on 'The Old Plantation'," in Photography and Race Forum, edited by Elizabeth Abel and Leigh Raiford, in English Language Notes 44.2 (Fall/Winter 2006); and a recent chapter entitled "The Fair Ensemble: Kate Chopin in St. Louis in 1904," in Haunted by Empire; Geographies of Intimacy in North American History, edited by Ann Laura Stoler (Duke University Press, 2006). Her current research centers on visual representations of the gendered politics of race in the United States and includes forthcoming studies of the writer Kate Chopin and the photographers Diane Arbus and Roman Vishniac. She co-founded, and for the past eight years has directed, the Photographic Memory Workshop at Yale. She has served on the editorial boards of American Quarterly, Genders, and the Yale Journal of Criticism. She is a member of the Steering Committee and of the Advisory Council of the Women Faculty Forum, and serves on the American Studies, Women's, Gender and Sexuality Studies, International Affairs, and Judaic Studies Councils.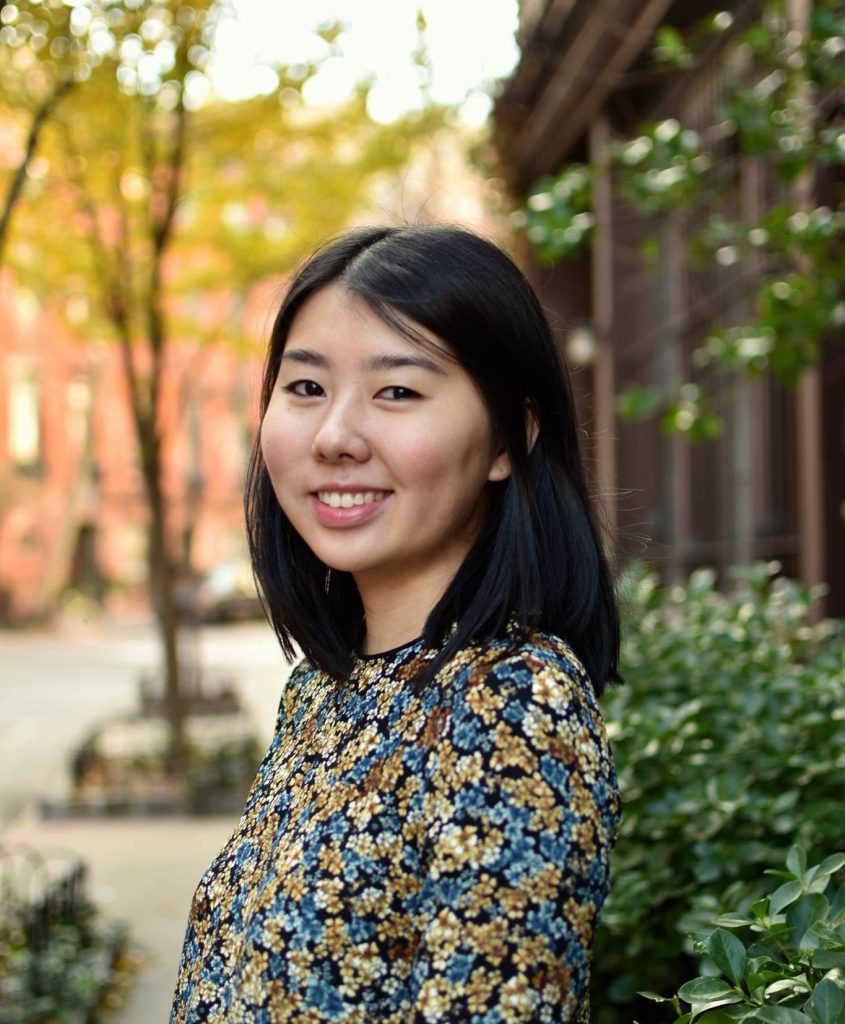 Lee Xie
Project Manager

Lee Xie is a Ph.D. candidate in the Department of Spanish & Portuguese at New York University. She holds a B.A. in Spanish (high honors) and Journalism (double major) from New York University. She works at the intersections of diaspora studies and feminist aesthetics: her dissertation considers how Chinese diasporas are remembered in contemporary feminist aesthetic practices in Latin America and the Caribbean. Her most recent essay, "Mapping Covid-19's Transnational Implications for Women Workers," was published in CUNY FORUM's special issue, Corona Conversations: East & West. She is a grant awardee and lab member of the 2021-2 Cross/Currents H-Lab, funded by the NYU Center for the Humanities.
George Emilio Sanchez
Workshop Leader
george emilio sanchez is a writer, performance artist and social activist living and working on the ancestral homelands of the Lenapehoking, or Land of the Lenape, today known as Fort Greene, Brooklyn, New York. Most recently he premiered XIV at Dixon Place in New York City in 2019. He recently was named the Keith Haring Fellow by the MacDowell in New Hampshire, and he is a Social Practice artist-in-residence at Abrons Arts Center in New York City. He teaches at the City University of New York's College of Staten Island and is the Performance Director for Emergenyc, a program that explores the intersection between arts and activism. Following the premiere of his latest work In the Court of the Conqueror at Abrons Arts Center in March 2022, the piece will be presented at Su Teatro in Denver, Co. and the Hopkins Center for the Arts at Dartmouth College.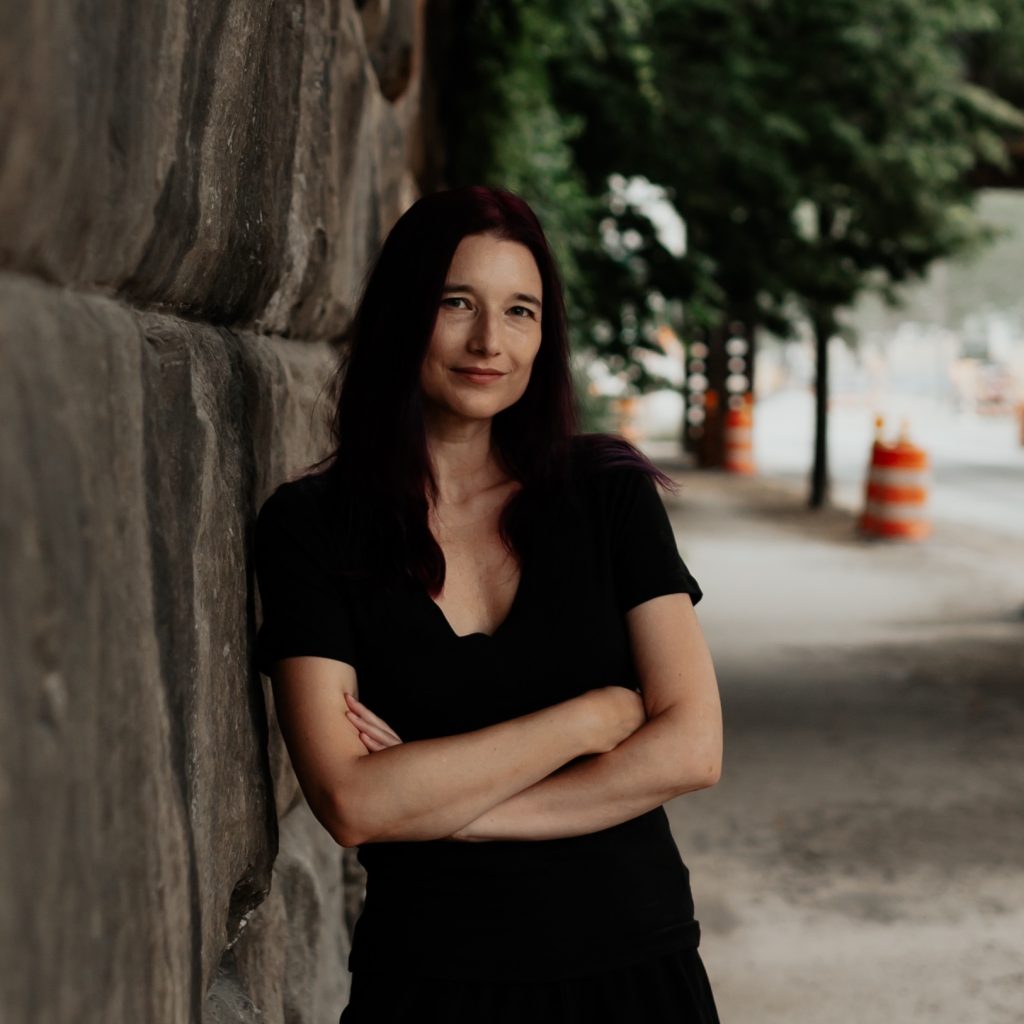 María Jose Contreras Lorenzini
Workshop Leader
María Jose Contreras Lorenzini is a Chilean performance artist and scholar. She holds a Ph.D from Università di Bologna and is Associate Professor at the Theater School at Universidad Católica de Chile. She is currently a Visiting Scholar at the Hemispheric Institute of Performance and Politics at New York University. Using a wide range of formats, from massive public interventions to intimate actions of resistance, Contreras creatively explores the relation between the body and memory. Her work presented throughout the Americas and Europe include theatre productions, site specific performances, durational performances and urban interventions. In the context of the commemoration of the state coup in Chile she convened "#quererNOver", an urban intervention that involved 1200 people lying in the streets of Santiago to commemorate the more than 1200 detenidos desaparecidos. Some of her recent performances include: "Suelo", which took place in Plaza Italia in Santiago and affronted the relation between surveillance and human rights, and "Aquí" that consisted in the embodied marking of places where women were assassinated in the first months of the dictatorship.
She has published chapters in international volumes such as Múltiplos Olhares Sobre Processos Descoloniais nas Artes Cênicas (Brasil, 2018), Feminism and Affect in Neoliberal Times (Palgrave, 2017), Frontières & dictatures. Images, regards (L'Harmattan, 2016). She has recently served as co-editor of Women Mobilizing Memory (Columbia University Press 2019). She is one of 70 international artists featured in The Twenty-First Century Performance Reader (Routledge 2020).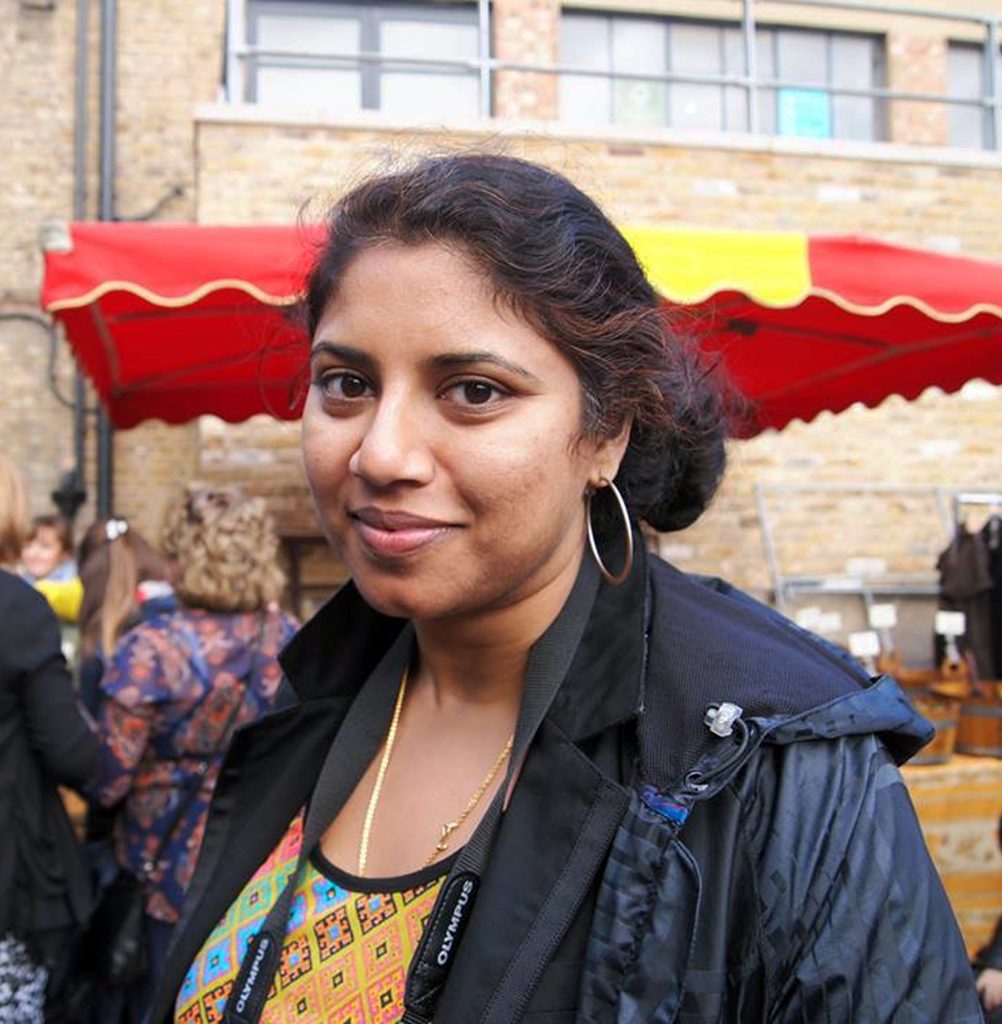 Kamal Badhey
Workshop Leader
Kamal Badhey (she/her) is a photographer, artist-educator and independent curriculum designer of South Asian ancestry with an MA in Photography and Urban Cultures from Goldsmiths, University of London, and an MS in Museum Education from Bank Street College. She is a member of the Urban Photographers Association and South Asian Women's Creative Collective. Her work intersects with diaspora, using photography, oral storytelling, and family history to stitch together stories. It follows the Telugu saying, 'Katha kanchiki, manam intiki', 'The story goes far far away, and now we are back in our homes'. Her project Portals and Passageways, exhibited internationally traces her jeweler ancestor and great great grandfather Annam Rathnaiah from unknown origins to a former British colonial bazaar in Secunderabad, India. Kamal brings two decades of experience collaborating with youth and adults in public schools, transitional housing, community centers, civic engagement, and universities. She was a Lewis Hine Documentary Fellow and a Claremont Documentary Fellow.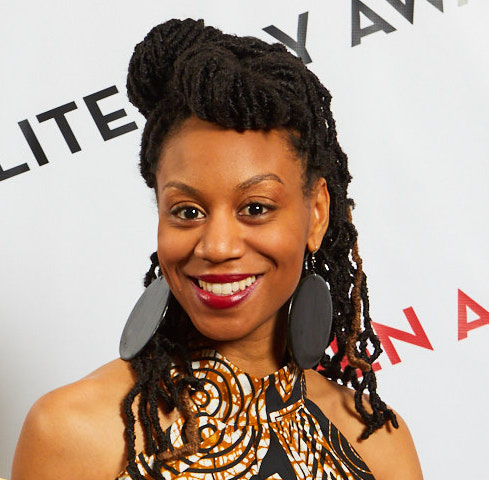 Noni Carter
Workshop Leader
Noni Carter is a historical and speculative fiction author. She has published work in RSA Journal, Kweli Journal (forthcoming August 2019), and is the author of the YA historical fiction novel, Good Fortune (Simon & Schuster, 2010), winner of the Parent's Choice Gold award. She is a 2016 graduate of Voices of Our Nation and the recipient of the 2019 PEN/Phyllis Naylor Working Writer Fellowship for her work-in-progress novel Womb Talk.
Noni is currently finishing a PhD in French and Francophone studies with a focus on memory, gender, and slavery in the literary traditions of the Black diaspora, specifically the French Caribbean. She works as editorial assistant with Small Axe Journal and as rapporteur for Columbia's Cultural Memory Seminar. She served as a 2018-2019 grad fellow for the Institute on Women, Gender, and Sexuality. She has a forthcoming essay in volume 2 of the Comparative Literary History of Modern Slavery book project.
Jordan Corine Cruz
Workshop Leader
Jordan Corine Cruz (b. 1993) is a Puerto Rican interdisciplinary artist working in sculpture, installation, photography, video, and sound. Using traditional materials, imagery, and layered sound as cultural signifiers, Cruz creates interactive spaces and objects that focus on the intersections between self-identification, labor, gender, and displacement. Her work considers how communities of color utilize nostalgia to create strategies for survival. Cruz's practice centers on cultural archives ranging from family lore, Puerto Rican traditional practices, and block culture.
Cruz received a BFA in Photography and an MFA in Photography, Video, and Related Media from the School of Visual Arts. Her work has been shown in Haul Gallery, SoMad Studio, La Mama Galleria, and SVA Chelsea Gallery. Cruz was granted the BRIO award by the Bronx Council on the Arts in 2020. Additionally, she has organized and hosted a panel talk focusing on Latinx Women Photographers in collaboration with El Museo del Barrio in New York City. Cruz lives and works in The Bronx, New York.
Carina del Valle Schorske
Workshop Leader
Carina del Valle Schorske is a writer and translator with roots in Washington Heights. Her personal essays and cultural criticism have appeared in many venues including The Believer, Bookforum, The Common, the New Yorker online, and the New York Times Magazine, where she is a Contributing Writer. She won Gulf Coast's 2016 Prize for her translations of the Puerto Rican poet Marigloria Palma, and co-edited the bilingual anthology Puerto Rico en mi corazón to raise funds for hurricane relief. Her forthcoming book, The Other Island, was recently honored with the Whiting Foundation's Creative Nonfiction Grant. As a doctoral candidate in the English & Comparative Literature department, her research focuses on women's performance in the Americas from Zora Neale Hurston through Ana Mendieta. Find out more at www.carinadelvalleschorske.com.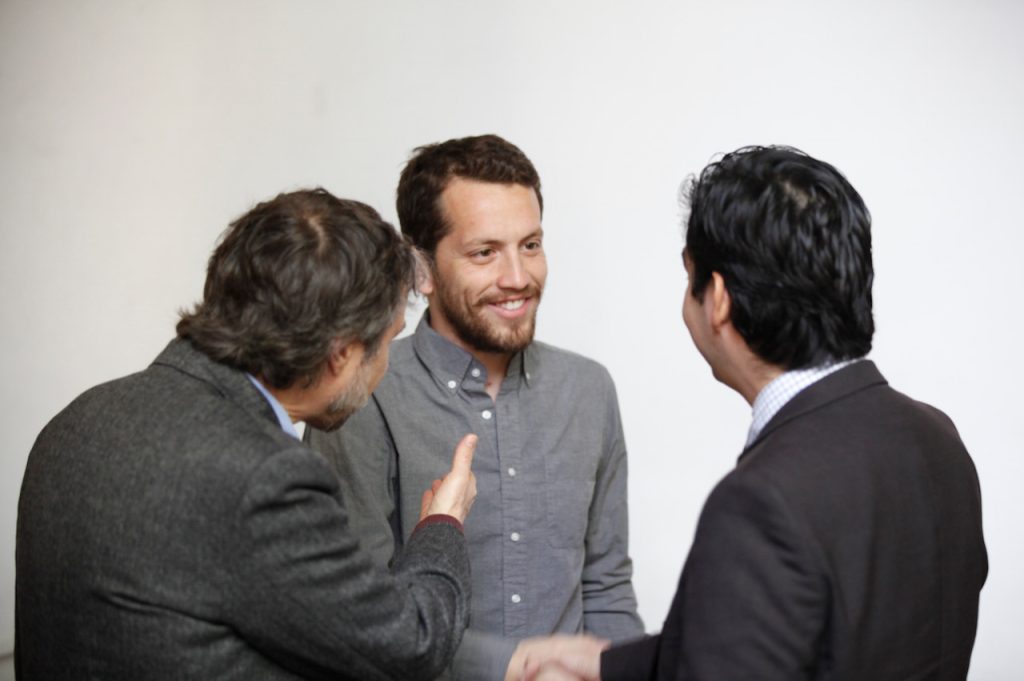 Alo Gorozpe
Artist, Curator and Community Organizer
Alo Gorozpe is an artist, curator and community organizer. Born in Mexico City, Alo has a bachelor in Architecture from Universidad Iberoamericana (México City) and an MFA in Performance Arts from Brooklyn College.
Alo´s most recent artistic and curatorial work presents itself as a series of communal performances in public spaces. As part of his community-driven process, Alo proposes the design and production of his performances as community building activities that lead up to shared transformative experiences .
As a public performance designer and curator, Alo has collaborated with a diverse array of artists, institutions and communities both in Mexico and New York City.
For more information on his work visit: www.alonsogorozpe.com
Işın Önol
Curator, Educator, Writer
Isin Önol is a curator and writer based in New York. She has been working as an independent curator (predominantly in the USA, Austria and Turkey) since 2009. Before that, she led the Elgiz Museum of Contemporary Art Istanbul as its director and curator. (2006-2009). Her curatorial research focuses on interconnecting archival information with oral histories to create platforms for collective memory through collaborative art practices. She is a research scholar at the Center for the Study of Social Difference, Columbia University, and a lecturer at Montclair State University, Department of Art & Design. Önol co-founded and directs the Nesin Art Village, an independent art school in Turkey. Her recent exhibitions include Thinking Food Futures (New York), Women Mobilizing Memory (Istanbul, Vienna, New York, Madrid), and When Home Won't Let You Stay (Vienna). She curated the International Sinop Biennial in 2012 and 2014. She has produced more than 50 exhibitions internationally, and published on the intersection of social justice and art. Önol holds an MFA from Sabanci University, Istanbul, a MAS from Zürich University of the Arts, and is a PhD candidate at the University of Applied Arts, Vienna. Isin Önol has been elected to the Board of Directors of Roberto Cimetta Fund for the period 2018-2021 and 2021-2024. isinonol.com
Public Humanities and Arts Graduate Fellows
Luis Rincon Alba [NYU]:
Luis Rincon Alba is a Colombian artist and scholar based in New York City since 2010. He has taught at the departments of Art and Public Policy and Performance Studies at New York University's Tisch School of the Arts. He is currently a doctoral candidate in the Performance Studies Department at New York University and a Public Humanities Fellow at Humanities NY and the Urban Democracy Lab. As an actor, performer, and oral narrator, he has collaborated with different artistic collectives in his home country and also in Brazil, Argentina, Mexico, the United States, and Italy. He is also the artistic director of the collective MUSA Presents.
Linda Aristondo [Columbia]:
Linda Aristondo is a Latina bilingual woman of color and attorney championing the needs of vulnerable populations. Her field of interest is collaborating with nonprofit service organizations dedicated to serving the legally disenfranchised, including vulnerable undocumented immigrants and refugees. Linda was among the first-generation of students of color from extremely poor communities admitted to the most selective colleges, and subsequently to law school. Linda was in the forefront of the generation of women of color educated to lead their communities into the national consciousness as equal members of the professional class. Linda, a Harvard educated attorney, was an Encore Public Service Fellow; CORO Foundation's Hispanic Women Leadership Fellow and garnered an ABA CLEO Fellowship. She is currently a Master of Divinity student at Union Theological Seminary.
Gabriel Carle [NYU]:
Gabriel Carle (San Juan, 1993) completed a B.A. in Escritura Creativa at Universidad de Puerto Rico, Río Piedras, and an M.F.A. in Creative Writing in Spanish at New York University. Their creative and academic research interests center on issues of Queerness, Indigeneity, and Blackness in Caribbean literature and activism. They have won literary prizes at UPR-RP and University of Houston. In 2018, they published their first short story collection, Mala leche. They are currently pursuing a Ph.D. in Spanish and Portuguese Languages and Literatures at NYU.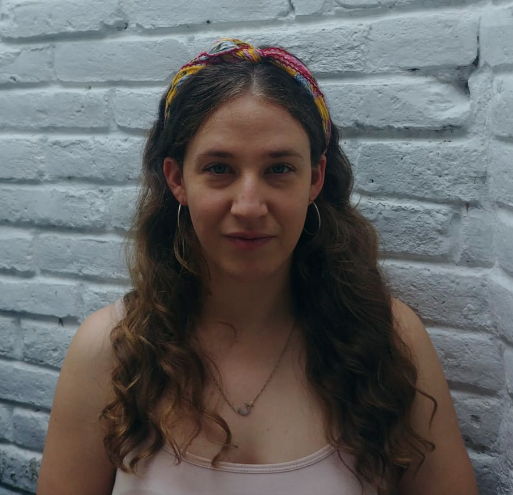 Bárbara Pérez Curiel [NYU]:
Bárbara Pérez Curiel is a Ph.D. student at New York University's Department of Spanish and Portuguese. She holds a Master's degree in Modern Languages (Spanish) from the University of Oxford and a Bachelor's degree in Modern Languages (German) from the National Autonomous University of Mexico (UNAM). Her current research interests revolve around contemporary Mexican and Central American literature, cinema, and journalism. In the last five years, she has worked as an editor, journalist, and translator for Mexican and international media outlets and publishing houses.
Mia Florin-Sefton [Columbia]:
Mia Florin-Sefton is a Ph.D. candidate and University Writing Instructor in the English & Comparative Literature Department at Columbia University, where she specializes in 20th and 21st century transatlantic anglophone literatures and culture; with a focus on how narratives of succession mediate and explicate the shifting relationship between biological and economic theories of heredity and inheritance. She is also currently at work on a project that looks at the history of sex glands and early history of hormone replacement therapy in the context of theories of racial degeneration and eugenics post-World War I. She is a contributing writer for the medical humanities journal: Synapsis and was previously the Graduate Fellow for Institute for Research on Women, Gender and Sexuality Studies at Columbia University.
Fadila Habchi [Yale]:
​​Fadila Habchi received her B.A from the City College of New York and her PhD from Yale University. Her research explores the literature, culture and history of the African diaspora in the Caribbean and in Europe. She examines the relationship between space, race, gender and literature, colonial history, postcolonial memory and contemporary decolonial movements. Her current project investigates memory projects of the Algerian war of liberation and of anti-slavery struggles in Martinique and in France. Before joining the faculty at Yale, she taught in the Women and Gender Studies department at Northern Arizona University. At Yale, she teaches courses in comparative ethnic studies, postcolonial and decolonial theory, Caribbean literature, and postcolonial urban thought.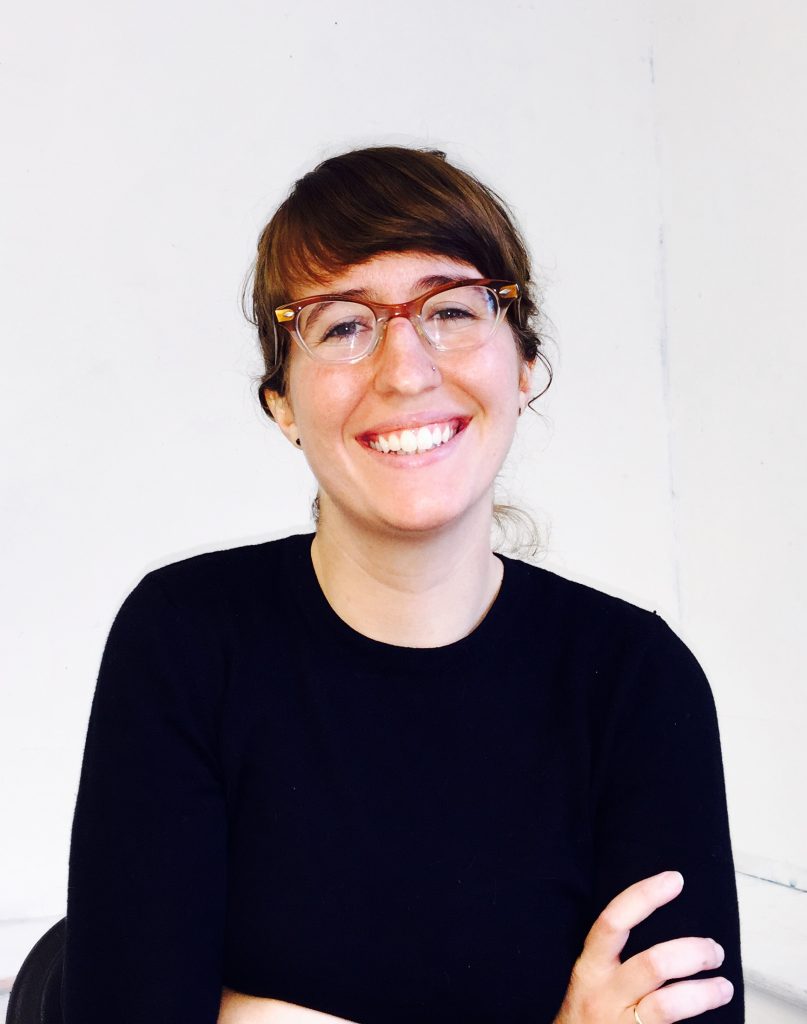 Kristin Hankins [Yale]:
Kristin Hankins is a Ph.D. candidate in American Studies at Yale University. She holds a B.A. in Urban Studies from the University of Pennsylvania and previously worked as a program, project, and exhibition coordinator at a non-profit public art organization. Her research and teaching interests include urban history and geography, ethnography, public humanities, and visual culture.
Nancy Ko [Columbia]:
Nancy Ko is a scholar of race, capital, and migration working at the intersection of Jewish and Middle East Studies. A Ph.D. student in the Department of History at Columbia University, her present research traces the consequences of the emergence of Sephardic identity politics in the global Middle East. Nancy holds an MPhil at the University of Oxford, where she was a Rhodes Scholar, and a B.A. from Harvard University, where she was a founding organizer of the Open Hillel movement. She now teaches topics in history and philosophy at Columbia and Harvard, and proudly organizes with Student Workers of Columbia. Nancy is a recipient of the Paul & Daisy Soros Fellowship for New Americans. She can be heard in conversation with recent authors in History and Critical Theory over at the New Books Network.
Leah Kogen-Elimeliah [City College of New York]
Leah Kogen-Elimeliah is a poet, essayist, short story and nonfiction writer from Moscow, currently living in New York City. She is an MFA candidate at City College of New York, is the Founder and Director of WordShedNYC Reading Series and an Editorial Associate for Fiction literary magazine. Leah has collaborated on various art/poetry projects with Benjamin Briones Ballet Company, independent choreographers and dancers as well as videographers experimenting with multimedia and poetry. She's had her work featured on The Red Stage organized by Creative Time, The NYC Poetry Festival and The Higher Ground Arts Festival. Her writing focuses on immigration, identity, language, sexuality and culture. Leah lives in Manhattan with her husband and their children.
Aya Labanieh [Columbia]:
Aya Labanieh is a Ph.D. candidate in the English and Comparative Literature Department, and works on conspiracies and conspiracy theories in the context of postcolonial Middle Eastern literature and media. She is an instructor of record for writing composition at Columbia University and Assistant Editor at the Journal of Arabic Literature, and her writing has appeared or is forthcoming in the MOSF Journal of Science Fiction, Politics/Letters quarterly, and Aeon magazine. She is honored to have been selected as both a Public Humanities Fellow and a CTL Lead Teaching Fellow for the 2021-2022 academic year.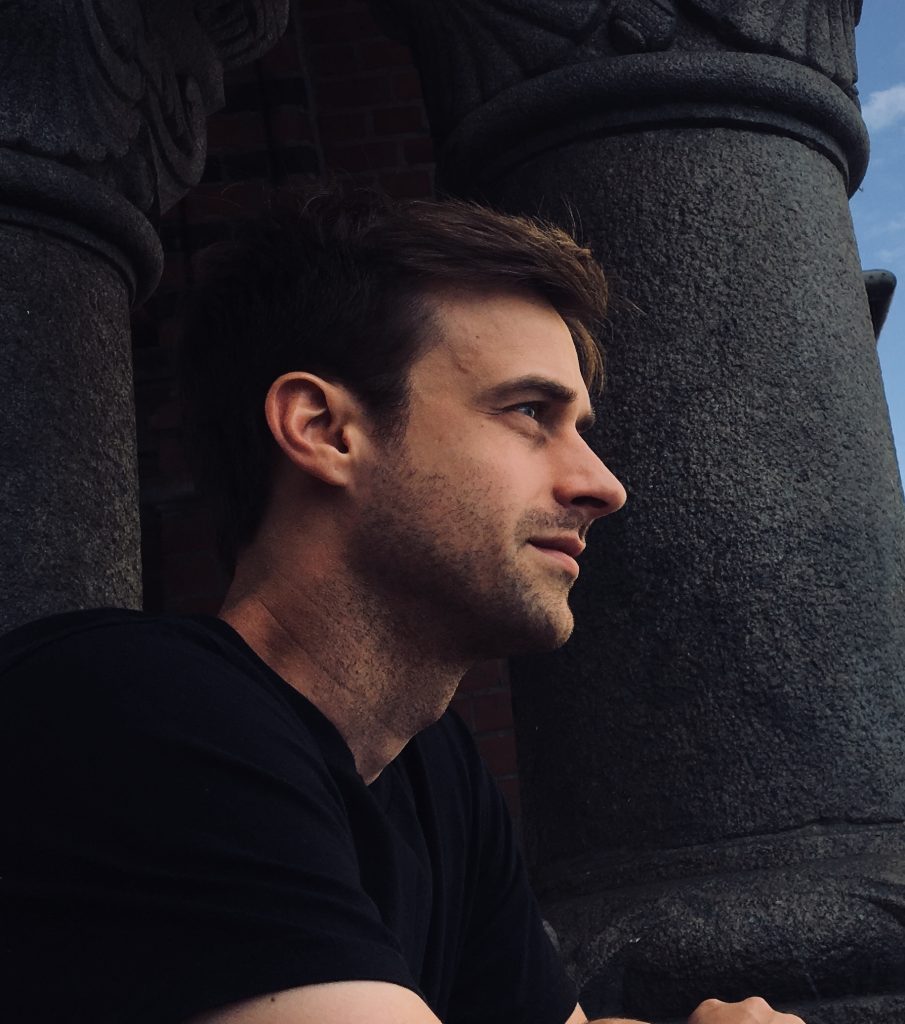 Guilherme Meyer [NYU/SSHRC, Canada]:
I'm a PhD candidate and teaching assistant in the Department of English at New York University. My dissertation project deals with prophetic utopianism, which is a mode of utopianism that engages in prophetic denunciation-annunciation as a means to sustain revolutionary praxis. I turn to the work of Paulo Freire to theorize this mode of utopianism as one that took shape in the context of the development of liberation theology in Latin America and to explore the continued relevance of a prophetic-utopian impulse in practices of artists and social movements in Brazil from the 1970s to the present. I'm a co-chair of the Marxism working group in the Department of English and an organizer in the union for graduate workers at NYU, GSOC-UAW Local 2110.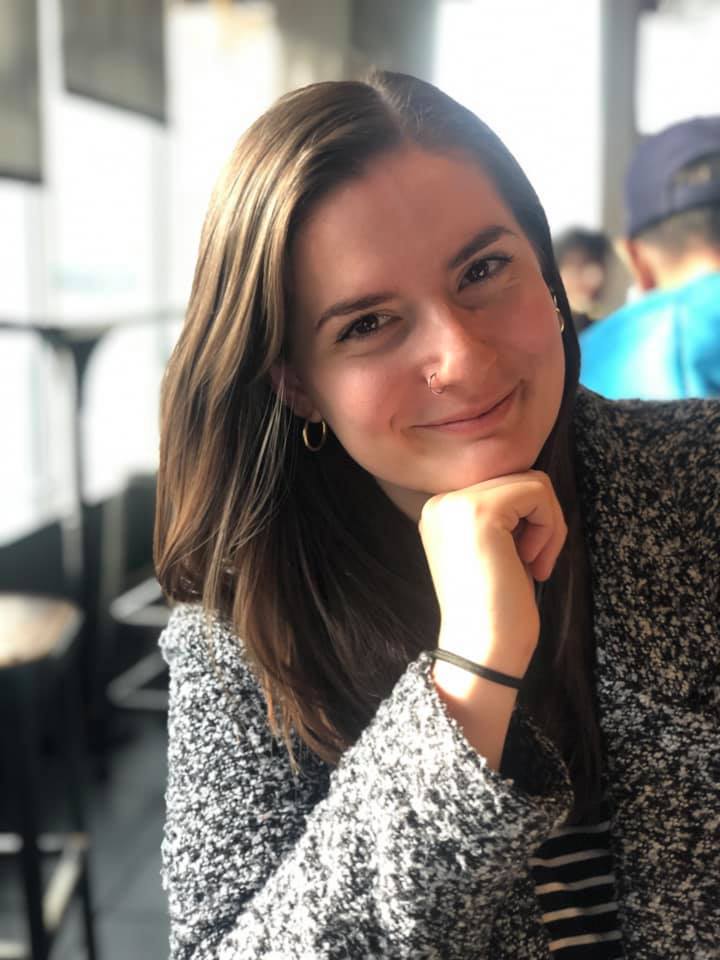 Laura Salvatore [City College of New York]
Laura Salvatore is a poet, currently pursuing her MFA in Creative Writing at The City College of New York, where she will be completing her thesis this fall. She studied Art History and English at Southern Connecticut State University. Laura currently works at Sotheby's Institute of Art as part of the Global Online division. Her poetry has been published in Pith journal, Angel City Review, and Apricity Magazine, amongst others.