The ZCMP workshops built on each other over a period of eight months to create the conditions for developing trust among a diverse group of participants who had experienced the pandemic in radically different ways. Through acting exercises and games; storytelling, writing and art-making; and through discussions about how we can promote social change, we aimed to work through loss, enable healing, and create community. We were able to share our stories and express feelings and thoughts many of us had not had the space to articulate, even to ourselves. Different collaborative projects and exercises allowed us to connect with each other in creative and even playful ways.
"I like being seen," one participant said. "I like trusting," said another.
What was the thinking behind our workshops? How did each work, and how did they build on each other? How did each address the particular challenges posed by the COVID-19 pandemic and the inequalities permeating our communities? The following descriptions, analyses, images and videos convey our thinking and methods for re-connecting with others around us and sharing our experiences and hopes. We call this our "toolkit." In the final Train the Trainers workshop, George Emilio Sanchez explains to those who might want to continue the practices with others what it means to be a good facilitator and workshop leader. 
Rehearsals for Change
The first goal of Rehearsals for Change is to nurture and develop trust among the participants. Beginning with a dive into the foundational exercises taken from …
Aquí/Here
In Aquí/Here workshop participants have the opportunity to reflect and work collectively on their experiences during the pandemic through performance and mapping practices.
Storytelling
This three-part workshop beginning on Zoom due to Omicron, and moving to in-person in March, is guided participants to express their experiences of the pandemic through images and words.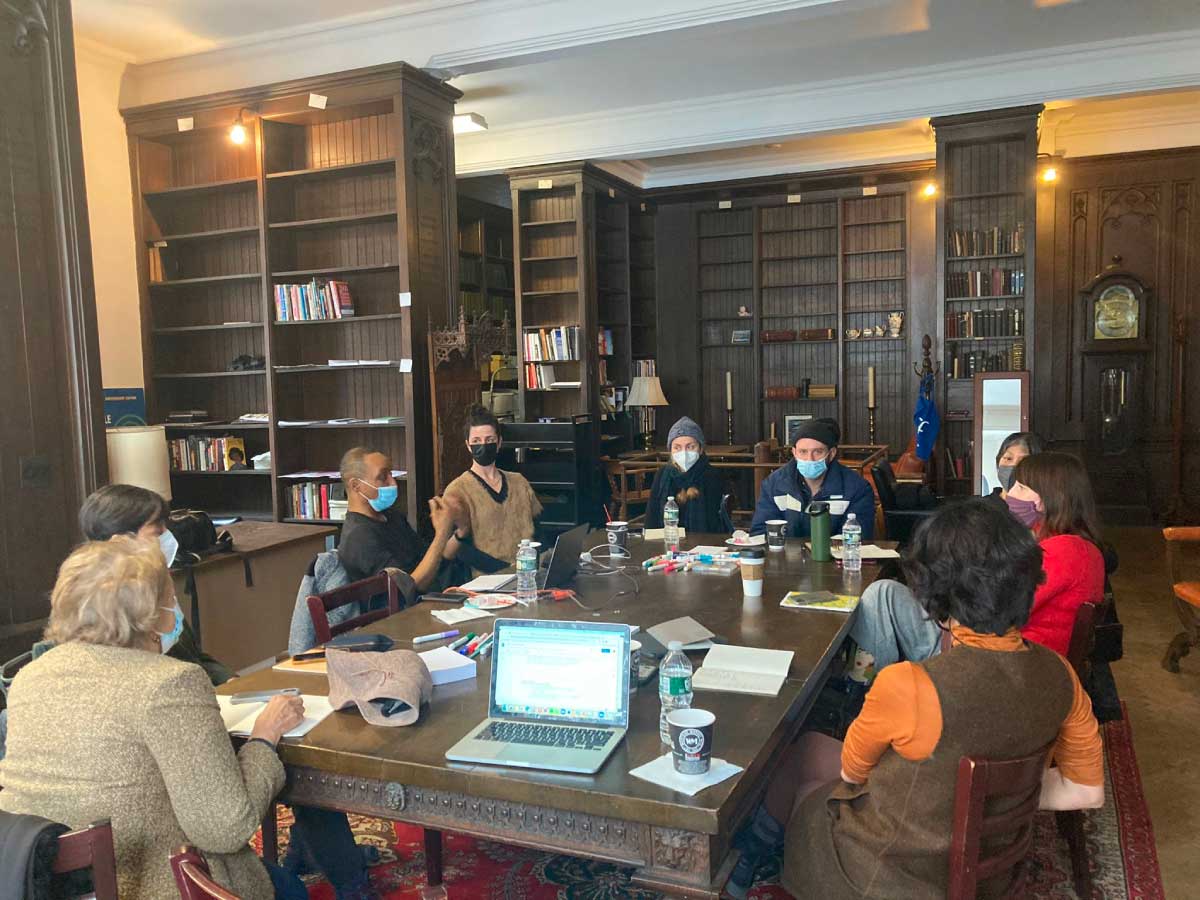 Towards an Exhibition with Işın Önol
Small groups of participants worked together to think about how individual and group experiences with loss, and projects expressing these, can be amplified and transformed with …
Train the Trainers
This workshop consisted of two all-day sessions. In the first session, participants went through a series of exercises, games and techniques from our previous Rehearsals for Change workshop (see Rehearsals for Change Toolkit), emphasizing key aspects of facilitation such …