Zip Code Memory Project's Film
TOGETHER, NOT ALONE
March 18 & 19 in Lower Manhattan & Queens
In honor of the third anniversary of the Covid-19 lockdown
Zip Code Memory Project presents a new 19-minute short by award-
winning filmmakers Gabriella Canal and Judith Helfand
Join us for local screenings of the documentary TOGETHER, NOT ALONE, accompanied by Covid stories in the form of short films, oral history video projects, commissioned micro-docs and photo journalism from the front-lines of the five boroughs. With gratitude, we will serve food from local restaurants that fed the community during the worst of the Covid-19 lockdown.
TOGETHER, NOT ALONE had its Upper Manhattan premiere and kicked off its five borough tour at the Museum of the City of New York on February 17, 2023. Onward to downtown Manhattan and Queens on March 18 and 19. We will soon announce the Bronx, Brooklyn & Staten Island events that will close out the tour.
JOIN US
Saturday, March 18, 4-6:30 pm: Lower Manhattan
DCTV-Downtown Community Television/Firehouse Theatre
87 Lafayette St, New York, NY 10013
Sunday, March 19, 3:30-7pm: Queens
Queens World Film Festival
The Local NYC, 13-02 44th Avenue, LIC, NY 11101
Please register here.
Including projects from our Partners: DCTV, Queens World Film Festival, Queens Memory Project, A-Doc (Asian American Documentary Network), Union Docs, Five Boro Story Project, Stoop Stories, LaGuardia and Wagner Archives at LaGuardia Community College/CUNY, and Magnum Foundation
---
UPCOMING EVENTS

Friday, March 24, 2023, 4:00-5:30 PM
An Afternoon with Judith Butler:
On the Pandemic and Our Shared World
Discussion with Marianna Hirsch, Mia Florin-Sefton, & Rishi K. Goyal
Jerome Greene Hall (Columbia Law School), Room 101
435 W. 116th Street, NYC
In this new book What World Is This? A Pandemic Phenomenology, Judith Butler offers a new account of interdependency in which touching and breathing, capacities that amid a viral outbreak can threaten life itself, challenge the boundaries of the body and selfhood. Exposing and opposing forms of injustice that deny the essential interrelationship of living creatures, Butler argues for a radical social equality and advocates modes of resistance that seek to establish new conditions of livability and a new sense of a shared world. Register here.
Judith Butler is a Distinguished Professor in the Graduate School at the University of California, Berkeley.
---
Wednesday, April 12, 2023, 4:30-8:00 PM
What We COULD Do:
The Zip Code Memory Project in Conversation with Related Pandemic Initiatives
The Forum, Columbia University, 601 W 125th St.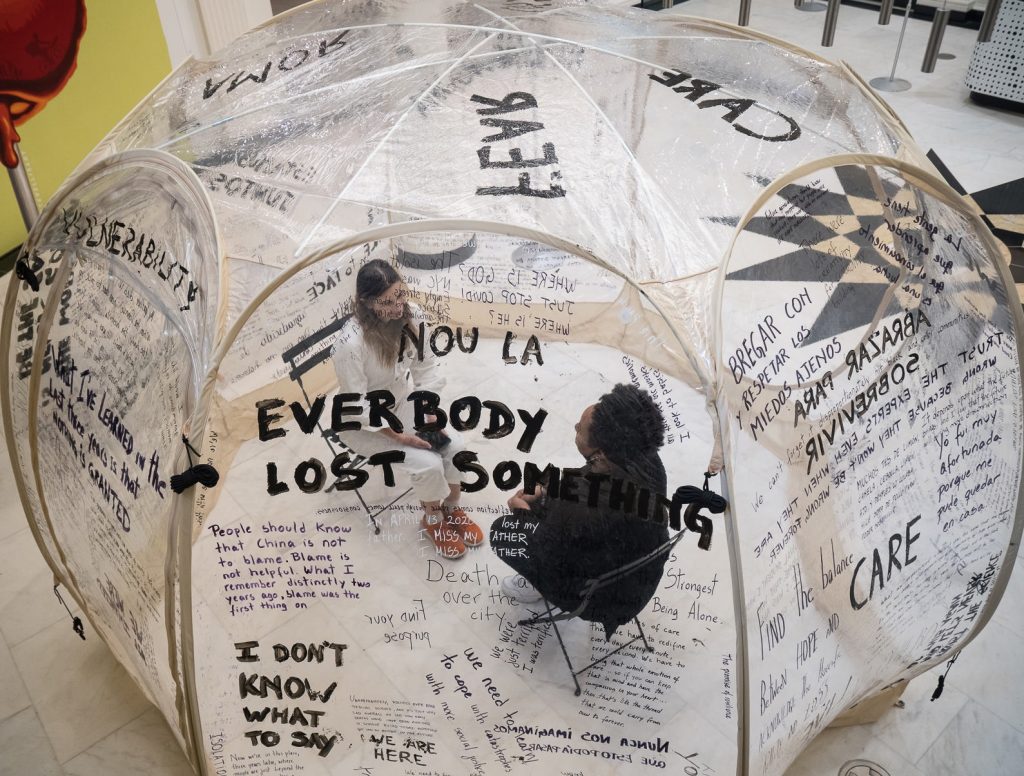 For the last two years the Zip Code Memory Project found ways to memorialize the devastating losses resulting from the COVID-19 pandemic while also acknowledging its radically differential effects on Upper New York City neighborhoods.
Please join us on April 12th as we wrap up and reflect on our project and meet related New York City Pandemic Initiatives.
4:30 – 5:45

RECEPTION AND REUNION
Enter our time capsule and Talk to the Future with Maria José Contreras
5:45 – 7:30
The launch of our new ZCMP website, zcmp.org
A showing of our short film, TOGETHER, NOT ALONE
Short presentations of related Pandemic initiatives
7:30 – 8:00

Closing performance by Sing Harlem Choir.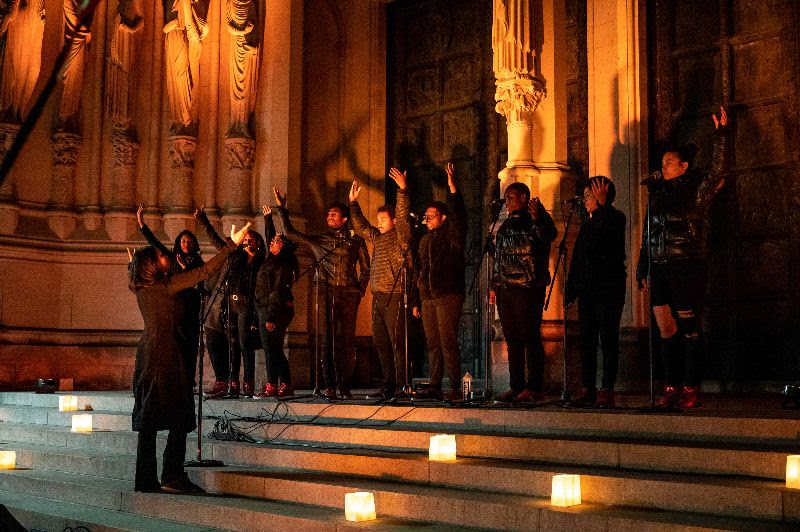 This event is co-sponsored by the Columbia Society of Fellows and the Heyman Center for the Humanities, Society of Senior Scholars, The Forum, Columbia Global, Center for the Study of Social Difference and University Seminar on Cultural Memory.

Thanks to the Henry Luce Foundation for its sustained support of the Zip Code Memory Project; to the Center for the Study of Social Difference at Columbia University and to The Society of Fellows and the Heyman Center for the Humanities at Columbia University for their support and funding.
Recommended Exhibition
We highly recommend visiting the Archive as Memorial: Documenting A/P/A Voices During Covid 19 exhibition on view at the Storefront for Ideas until March 25th, and checking out the A/P/A Voices: A COVID-19 Public Memory Project website. Our fellow ZCMP participant Tomie Arai is one of the organizers of this wonderful project, recently reviewed in Hyperallergic.