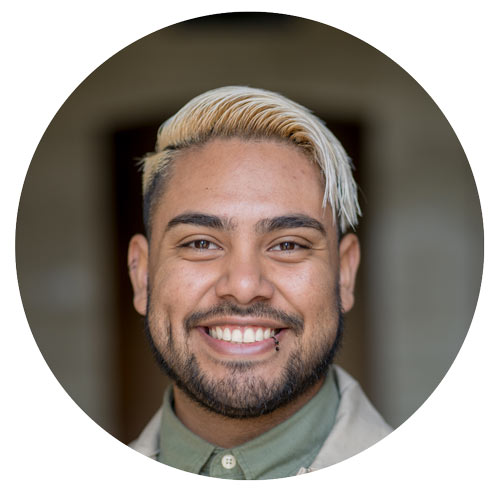 Aguilar, Andres Fluffy
Andres Fluffy Aguilar is a master's student at NYU's Tisch School of the Arts. He is an enthusiastic, emerging professional seeking ways to heal and build community in NYC.
Sentence: Professor Contreras's workshop on healing trauma from the COVID pandemic was deeply impactful in ways that my body didn't recognize it needed. I thank this project for its service to the community as we all collectively heal.