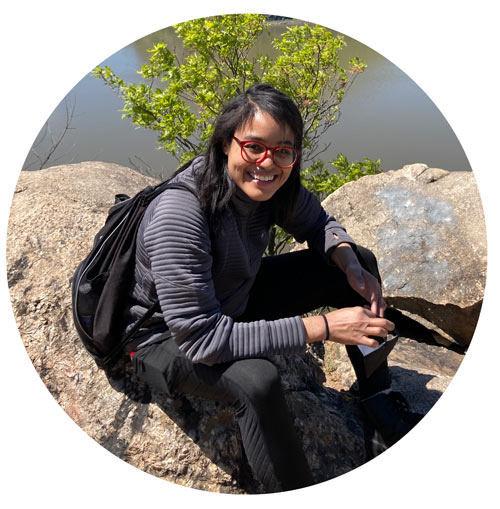 Nunez, Scarlet:
My Bio: Scarlet was born, raised, and currently lives in the South Bronx (10455, 10451). When not working on school operations, she spends her time hiking, perpetually seeking tasty food, and planning her next travel destination.
Sentence about project: With the Zip Code Memory Project I hope to use the arts as a form of catharsis to process the grief, loss, and hardships I have faced during this pandemic; I do this hand-in-hand with others who, like me, have chosen to entrust this project to help us feel again, breathe again, be again.
Sentence about a workshop: Participating in the workshop about body mapping with María Jose allowed me to focus on where I physically felt the pandemic the most; expressed in repeated circular motions, with the familiar reds, oranges, and yellows of crayons, my chest stirred in loss and anger, but also in hope and in love.